Cars.com's 2013 Honda Civic Photo Gallery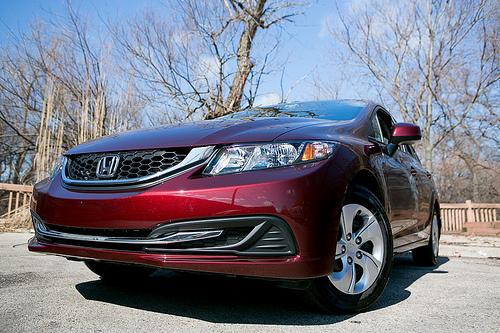 It may not be as exciting a car to photograph as our long-term 2013 Subaru BRZ, but that doesn't mean we're not documenting our recently purchased 2013 Honda Civic. The base LX model we purchased has wheel covers that most of our editors find wretched, but we all agree we made the right choice on the Crimson Pearl paint. We just wonder how the tan interior will look after a year of testing.
The full gallery is below.
Cars.com Photos by Evan Sears