2014 Chevrolet Corvette Stingray Convertible: Up Close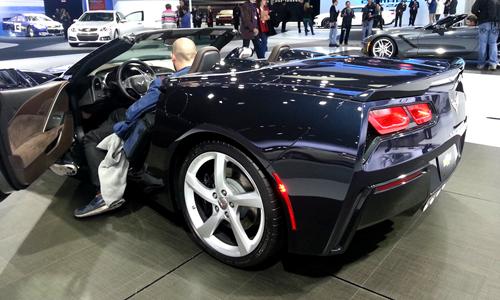 The Corvette Convertible looks like it was designed specifically as a convertible. It was, in fact, co-developed with the coupe and looks that way with nearly perfect body lines and flow that don't detract from the Corvette's overall aggressiveness.
Forget about the coupe all together.
More 2013 New York Auto Show Coverage
This convertible with a silver-blue exterior at the New York International Auto Show is one of the best-looking 2014 Corvettes. It took a while for me to come around on the seventh-generation 'Vette, partly because of a red example on display at other auto shows. That red coupe's carbon fiber removable top and other darkened highlight trim pieces created a boy racer vibe and overall dissonance with the rest of the bright red exterior. That's not the case with this one, since it doesn't have a hardtop and hides the black surrounds of the taillights and other trim for a cohesive look.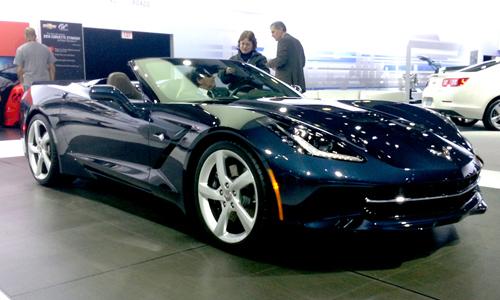 The convertible's profile with the top down is the highlight of the droptop. Angular lines shoot uninterrupted from front to back, while the staple of modern Corvette convertibles carries over for 2014. Like the fifth- and sixth-generation Corvettes, the 2014 has a sculpted tonneau cover and body-colored extension that stretches between the seats on the inside, which also wear a Corvette emblem.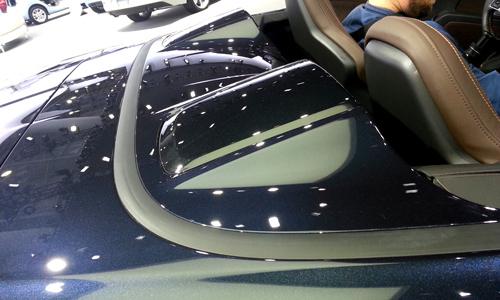 Unlike many new convertibles with a high beltline, the Corvette doesn't feel like you're sitting in a bathtub. The seating position is high enough that it may actually be possible to look suave with an elbow casually hanging out the window instead of pointing above your head — your suaveness may vary.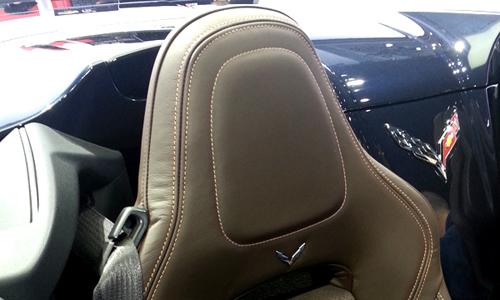 Editor's note: This post was updated on April 1 with new photos.