2014 Subaru Forester Photo Gallery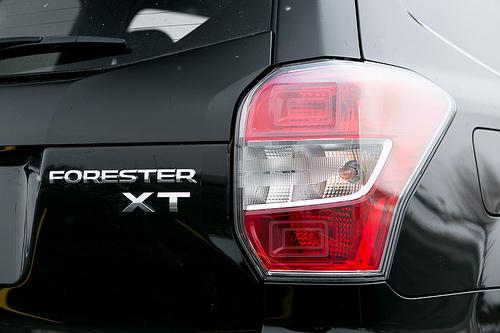 Its looks aren't what our editors raved about when the redesigned 2014 Subaru Forester XT was recently in our fleet. Editor David Thomas also didn't call them out when he originally reviewed the popular compact crossover. The Forester instead gets kudos for its visibility and cargo space.
The most recent tests and this photo gallery are of a 2014 Subaru Forester XT Premium, which has a more powerful turbo engine. It's as-tested price was $28,820, including $825 in destination charges.
The volume leader is the 2.5i Premium, which starts at $24,320 including destination.
We wanted to present another gallery of the Forester because the XT is unique; the 2014 version sheds a hoodscoop and doesn't stand out as much from the base model except for the slightly more aggressive front and rear bumper design. Plus, the one we tested is black. It's rare to find plentiful photos of mainstream cars in black despite it being one of the most popular car colors in the industry.
All Cars.com photos by Evan Sears. Click on any image to launch larger gallery window.