2014 Subaru Forester: Second Take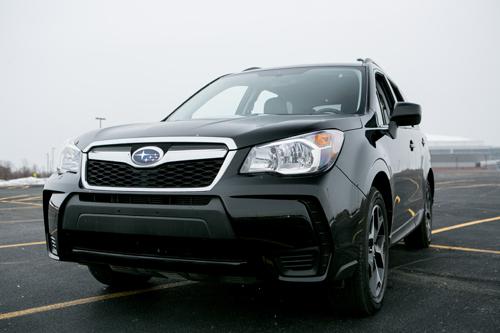 In my review of the 2014 Subaru Forester I found it a utilitarian and affordable compact crossover that improved on the past model, especially in terms of road noise.
Read the full review of the 2014 Subaru Forester
Recently a black XT model arrived in our fleet for two weeks of testing by the rest of the Cars.com staff. While most agreed with the review overall there was one area that had everyone singing the Forester's praises, and one other that had more than one detractor.
The Forester received raves from every editor over its ... visibility.
I know, that's not necessarily the most enthralling characteristic about a car, but we've noticed many crossovers that go for a certain styling just aren't easy to see out of.
"The thing that struck me most about the Forester is its great all-around visibility at a time when views out of most new cars are restricted in one way or another," editor Mike Hanley confessed.
Executive Editor Joe Wiesenfelder added, "We've been giving them credit for visibility in this and the Impreza since their redesigns, but you really feel it out in the road — especially in a higher-riding vehicle like this one. So easy to see everything, front and rear, I never had a moment's hesitation."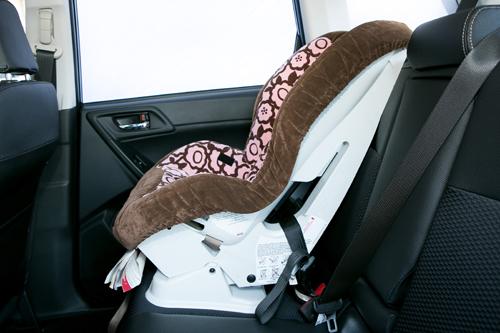 Editor Kelsey Mays echoed Wiesenfelder's comments while Senior Editor Jennifer Newman found the visibility the biggest plus of the Forester along with the roomier backseat that turned out to be quite good
for child-safety seats
.
Mays also liked the plentiful cargo room, which with the rear seats folded flat is at the top of the class with 74.7 cubic feet of space. "With the larger chunk of the 60/40-split seat down, I fit a bike alongside a passenger," he said.
Unfortunately not was all rosy when it came to the continuously variable automatic transmission in the turbocharged XT model.
"The CVT keeps you from having much fun in the turbo. Ours had Subaru's SI-Drive, and 'Intelligent' mode feels anything but. Lazy gas-pedal response, and when it finally kicks up revs, the turbo blats out more noise than power — even in Sport or Sport Sharp modes," Mays reported.
Wiesenfelder echoed those thoughts, "It's nice to have the power, which helps mask the typical CVT shortcomings, but sporty intentions and CVTs still feel like a weird and not very successful combination."
Newman also weighed in about a sluggish pedal response that took her too much time to get used to.
And while Hanley was the only one to actually put it to email, there is still no denying how much the entire staff loathes Subaru's navigation system — which we've documented in our long-term BRZ coupe.
Related
2014 Subaru Forester Review
Research the 2014 Subaru Forester
More Car Reviews