2015 Volkswagen Golf and GTI Video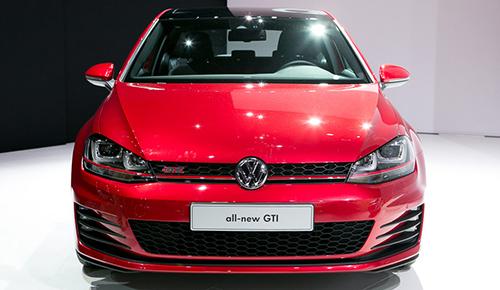 When the 2015 Volkswagen Golf and GTI make their way to the U.S. early next year, they'll look familiar to visiting Europeans, whose continent already has enjoyed both for a while. Then again, they'll also look familiar to anyone stateside who's seen the previous versions of both compact hatchbacks. Getting an up-close peek at the Golf and GTI performance variants at the 2013 New York International Auto Show, Cars.com reviewer Kelsey Mays was disappointed VW didn't do more to differentiate the new models from their predecessors' appearance.
More 2013 New York International Auto Show Coverage
That's not to say nothing's changed, of course. Both cars are lighter, longer, wider and more fuel efficient while preserving the interior quality, comfort and technological advancement that's made them so well-regarded overseas. Watch the video below for more of Mays' on-the-scene critique.