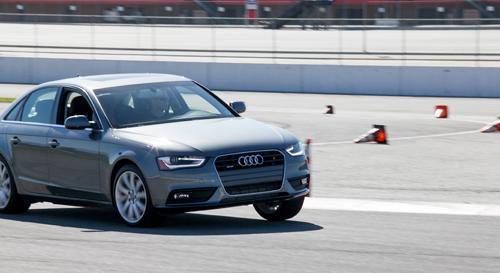 What happens when you get five automotive scribes together with six luxury sedans and let them loose on the track?
Well, you get the results in our latest comparison, the Cars.com/USA Today/ "MotorWeek" $46,000 Sport Sedan Challenge.
But these cars are also great to look at whether in motion on the track or just sitting idly by waiting for the next test. Check out our gallery of all the action below, and if you want more behind-the-scenes photos, go to the gallery on the Cars.com's Facebook page.
Click on any image for a larger version. All photos by Joe Bruzek for Cars.com