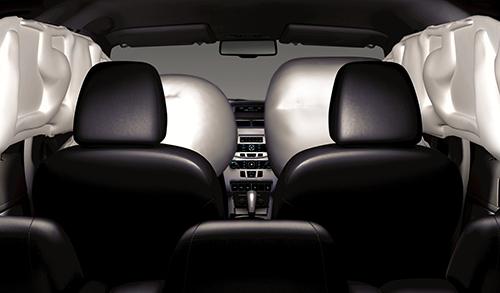 Targets of car-component thieves can be as fleeting as Ed Hardy T-shirts and lower-back tattoos; they shift with cultural fixations and advancing technology. So, what car parts are trending for car thieves now?
Of course, there are the classics, like hubcaps and car stereos. A few years back, high intensity discharge headlights enjoyed their day in the sun among street-car enthusiasts and, more recently, marijuana growers. Lately, Honda Fit wheels have become a popular target, as one of Cars.com's own senior editors learned. Airbags and pickup trucks' tailgates are currently making headlines too.
While airbag thefts have been occurring for decades, they've continued to escalate during the years and are a growing concern for car owners, police and insurance companies. According to New York-based consumer-information agency the Insurance Information Institute, more than 75,000 airbags are stolen each year, while the National Insurance Crime Bureau reports that related losses top $50 million a year. State Farm estimates the cost of airbag thefts could eventually rise to between $127 million and $253 million.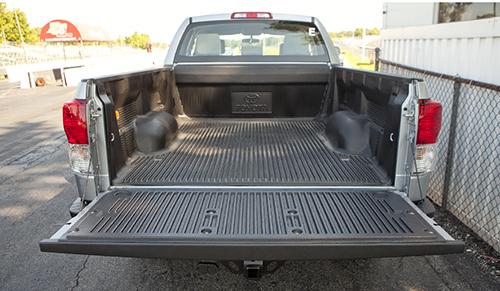 Criminals steal airbags, and then resell them on the illegal market. A new airbag, which retails for around $1,000 at a dealership, costs between $50 and $200 on the black market, according to the NICB. Counterfeit — and potentially dangerous, says the National Highway Traffic Safety Administration — airbags also have been sold over the internet to repair shops across the nation, according to reports.
"Because of their portability, airbags can be easily removed and installed as 'new' by unscrupulous collision repair shops," the NICB stated. "These dishonest operators will then charge the vehicle owner or their insurer the full price for the replacement, thus committing insurance fraud."
NICB recommends the following airbag-fraud prevention tips:
Use a reputable collision repair shop that employs mechanics certified by the National Institute for Automotive Service Excellence.
Inspect the invoice to ensure the shop purchased the airbag from a manufacturer, dealer or recycler.
If possible, inspect the airbag before installation and ensure it's packaged in a manufacturer-sealed container.
Check to make sure the trim cover over the steering column is the same color as the remaining trim interior; if not, that's an indication the original airbag has been replaced.
Pickup truck tailgate thefts are trending lately, too. On Feb. 7, NICB released a new report examining tailgate theft. The study looked at 1,343 insurance claims from 45 states between 2006 and 2012. Thefts in Texas accounted for 34% of the total, followed by California and Arizona with 272 and 125 claims, respectively. The 2008 Ford F-250, 2010 Ford F-150 and 2007 Chevrolet Silverado were most frequently targeted.
Tailgate thefts have been occurring for many years but have increased sharply, NICB stated. From 2006 to 2009 only 23 tailgate-theft claims were processed. In 2010, that number spiked to 430, then again to 472 in 2011. Through Sept. 30, 2012, tailgate claims numbered 418, and were projected to reach 557 for 2012.
"Tailgates can be stolen in less than 30 seconds, making them prime targets of opportunity," the NICB stated. "With replacement costs reaching $1,000 or more, it makes sense for pickup owners to make their tailgates less attractive to thieves." The bureau offers the following prevention tips:
If your pickup has an integrated lock, use it; if you don't have a lock, consider buying one.
Park with the tailgate as close as you can to an object to prevent it from being opened.
Etch the vehicle identification number into the tailgate.
Despite these theft increases, the FBI reports theft overall is on the decline. In 2011, there were fewer than 6.2 million "larceny-theft" incidents nationwide, a nearly 7% dip since 2007. Nearly a quarter of 2011 thefts were property taken from motor vehicles (not including vehicle accessories) while vehicle accessories accounted for more than 8% of all thefts.
Related
NHTSA Warns of Counterfeit Airbags
How to Stop Tailgate Theft
Auto Theft Rate Fell 3% in 2011