Download Cars.com's Updated iPhone and Android Apps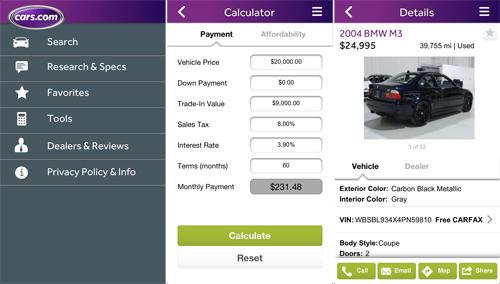 Cars.com has completed a major overhaul of its mobile apps for
iPhone
and
Android
smartphones.
Not only does it look more like our recently revamped wired site, there are also major new features that will make shopping for a new or used car from the couch, grocery store line or dinner with a bad blind date better.
Our menu now follows you through the app so you can easily jump to another section or tool, like a loan calculator, from wherever you are.
When you find a car you're interested in the images appear larger than before — as does the asking price.
One feature that we're particularly proud of is a saved search that you can name yourself.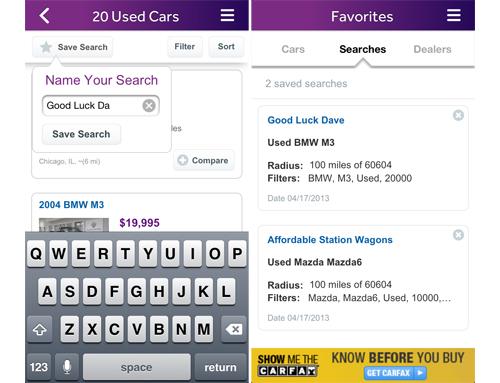 Let's say you want a gently used, previous-generation BMW M3 sedan near your Chicago office for around $20,000. You could name it "Good Luck Dave," and every time you open the app you can refresh that search to see what surfaces.
You can save an unlimited amount of searches in the new app, so "Affordable Station Wagons" won't get left-off your shopping list.
Check out all the new upgrades by downloading the updated apps here: