Gas Prices Plummet Nationwide Except in Chicago Area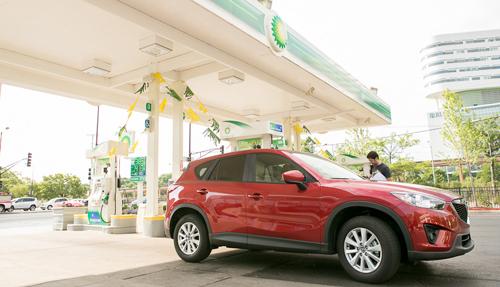 The national average price of a gallon of regular unleaded is $3.52 according to AAA. That's down 8.6% from this time last year, which traditionally is the beginning of a decline in gas prices that runs through July.
While states such as Colorado and Maryland are seeing relief at the pump to the tune of 36 cents and 41 cents a gallon, respectively, recent flooding has increased prices quickly in Chicago and surrounding areas.
In Chicago, gas prices are almost 3% lower than a year ago, but compared to prices from a week ago, they're up 7.5%. As a whole, Illinois' average gas price is up 5.5% from last week.
Surrounding states such as Michigan and Ohio are also seeing prices rise due to the storms.
Diesel fuel prices aren't as volatile as regular unleaded, and they exhibit smaller price swings. A gallon of diesel is down 5% compared to last year's national average price, and the price is 1.5% lower in Illinois. Compared to a week ago, Illinois' average price of diesel is actually slightly lower.
In Chicago itself, the traditionally pricey diesel costs less than a gallon of regular unleaded.

If a 2013 Volkswagen Jetta TDI was filled up alongside a 2013 Jetta with the base 2.5-liter five-cylinder engine in Chicago, it would cost .4% less to fill the diesel Jetta. The TDI gets 23.5% better fuel economy with a sticker price that's 11% higher than a comparably equipped Jetta 2.5.
Related
More Car Buying News
Research Hybrids
Research VW Models