Get Ready for Spring Planting Without Soiling Your Car
Across the parts of the country that are thawing out from a long winter, spring often means trips to the garden center for plants, soil, mulch and other items that could seriously dirty a car's interior.
My daughters and I have a major case of spring fever, a serious problem considering we live in the Rocky Mountains where March and April are the snowiest months. I ordered a few beautiful herbs to plant in a sunny kitchen window just to get the bug out of our systems for a bit. But I still have to figure out how to get bags of soil and compost home without dirtying up the spring clean of my car's trunk.
I polled our savvy staffers to figure out how they transport soil and other lawn and garden favorites without soiling their cars' interiors: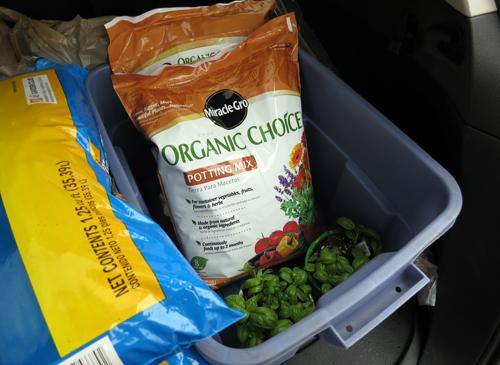 Put a gigantic plastic storage bin in the trunk. This contains any leaky bags of soil and makes them easier to unload. The unwieldy shape and serious weight of some of the bags sometimes leads to ripping, leaving dirt behind. The plastic bins can then be rinsed clean. This also works great for transporting a few delicate plants without them tipping over in your trunk or cargo area.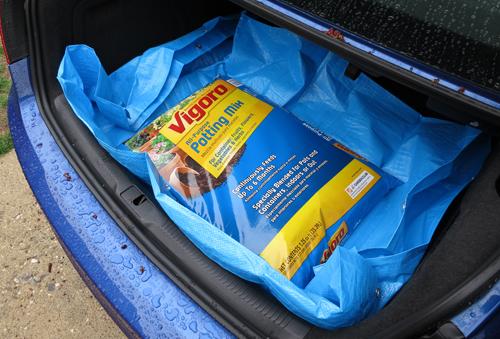 Use a tarp. We've had several staff members load their car trunks full of loose soil on top of a heavy-duty tarp, which can then be pulled out of the car and rinsed off for future use. They generally cost just a few dollars at the big hardware stores that often house garden centers. The one in the photo above was less than $3. If a large tarp eludes you, a few old bath towels or sheets can protect your car's carpet from a leak in some bagged soil.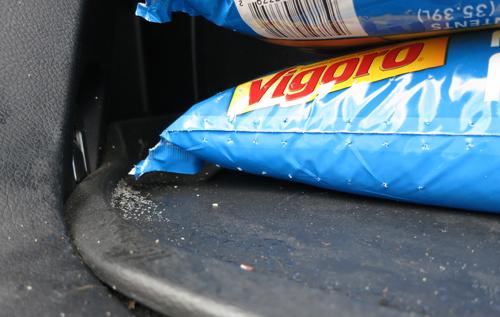 Try WeatherTech or other floor liners. Some editors swear by the WeatherTech brand liners because they protect the cargo-area floor and keep the passenger compartment's floor clean from slushy, muddy boots. The heavy-duty liners can easily be pulled out of the car and rinsed off with a garden hose should the soil bags bust. Similar liners are also sold by automakers through a dealer or online.
And, while I wouldn't recommend it, more than one of us admitted to borrowing a spouse's car to carry home the gardening supplies since they were less likely to care or even notice a little dirt or mulch in the carpet fibers. Perhaps this is a good idea when the better half has a pickup truck.
What clever ideas have you used to protect your car from the wrath of your spring gardening bug? Tell us in the comment section below.
Related
How to Keep Your Car Summer-Ready
Car Smells Like Teen Spirit? Not Anymore
More Family News