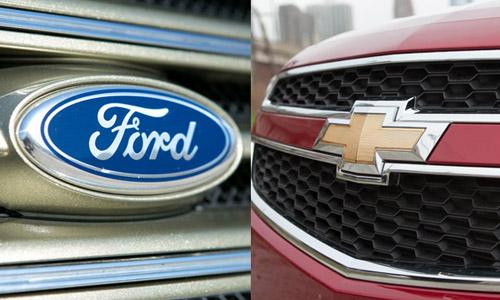 In terms of the auto industry, Detroit is not exactly a big town — discussions between automakers happen more often than people realize, given that everyone working at these companies lives as neighbors. But General Motors and Ford Motor Co. have just announced a formal collaboration of their own, a new program to jointly develop nine- and 10-speed automatic transmissions.
The transmissions will be used in future cars, trucks and SUVs at both companies. The nine-speed automatic will be a front-wheel-drive transmission, while the 10-speed is destined for rear-drive applications. One company will develop the nine-speed and the other will develop the 10-speed, but neither company is saying which is taking on which.
If this seems like more gears than you'll ever need, it's not. Automakers are bringing multispeed transmissions to market in order to make big fuel economy gains without having to sacrifice power. Continuously variable transmissions have proven to be largely unpopular, with consumers missing that "gear change" that accompanies acceleration in most cars, leading to the development of gearboxes like these. The lead American automaker for this technology is actually Chrysler, which has just started equipping its rear-wheel-drive cars and trucks with eight-speed automatic transmissions, and is readying its own nine-speed front-drive automatic for use in the next year or two.
This is not the first time Ford and GM have collaborated on such equipment; they've been developing two common six-speed transmissions since 2002. There is no word on when the new nine- and 10-speed gearboxes will be out, but Ford has said that development work is already well underway.
Related
More Ford News
More GM News
More Auto Industry News