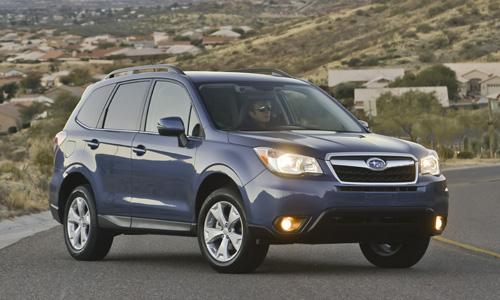 Well that didn't take very long. The redesigned-for-
2014 Forester
has been on sale for only a few weeks, but it's already being recalled. Subaru is recalling 10,137 units of the compact crossover due to problems with the floormats, according to the National Highway Traffic Safety Administration.
The affected vehicles were manufactured from January through March 2013 (check your vehicle's build date on a sticker on the driver-side doorjamb) and use floormats that weren't properly manufactured. According to NHTSA, they could curl if exposed to heat and could interfere with brake and accelerator pedal operation, increasing the risk of a crash.
Subaru will notify affected owners before the month's end, and dealers will replace all four floormats for free. Owners can call Subaru at 800-782-2783 or NHTSA's vehicle safety hotline at 888-327-4236 for more info.
Related
Research the 2014 Subaru Forester
More Safety News
Check out Other Recalls