The Top 10 Cities Where Car Shoppers Go Green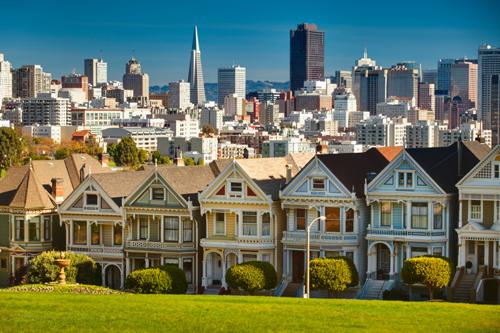 In celebration of Earth Day Cars.com has compiled a list of the U.S. cities with the greenest car shoppers.
We analyzed data from millions of our visitors to find out where searches for hybrid and other environmentally friendly cars were most concentrated.
Cars.com's Best Hybrids For The Money
It turns out only two cities weren't located on the West Coast.
"It is not surprising that California and other West Coast cities top the list with some of the greenest car shoppers. That part of the country has long led the charge in the green movement," said Joe Wiesenfelder, Cars.com's executive editor.
While interest in electric vehicles hasn't exploded, there is still a growing market for hybrids and eco-friendly cars overall. "From 2012 to 2013, we saw a 5% jump in these searches and a 106% increase in 'green' inventory listed on the site," said Wiesenfelder.
Here are the 10 cities with the greenest car shoppers:
1. San Francisco-Oakland-San Jose, Calif.
2. Monterey-Salinas, Calif.
3. San Diego, Calif.
4. Portland, Ore.
5. Eureka, Calif.
6. Washington, D.C.
7. Honolulu, Hawaii
8. Lima, Ohio
9. Medford-Klamath Falls, Ore.
10. Sacramento-Stockton-Modesto, Calif.