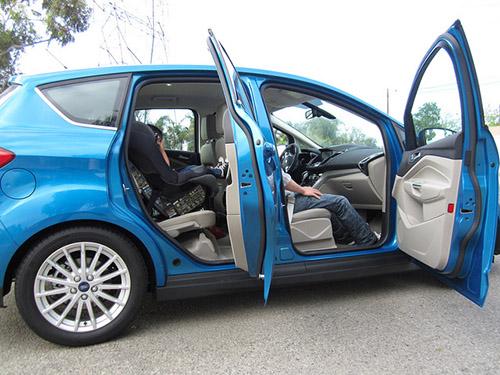 The 2013 Ford C-Max Hybrid just might be a near-perfect car for small families of three or four.
This hybrid hatchback makes efficient use of its available space, and it's packed with handy features and storage options galore. I particularly loved its ability to squeeze into countless parking spaces while never feeling compact inside. As a car, the C-Max Hybrid impressed me in many ways, but as a hybrid — not so much.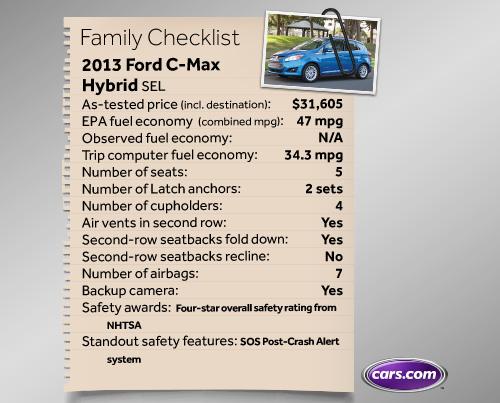 Gripes can certainly be made about the fuel-economy numbers the C-Max Hybrid delivered (or rather, didn't). It gets an EPA-estimated 47/47 mpg city/highway, but I averaged 34.3 mpg during my test drive. The SmartGauge with EcoGuide has leaves that grow as you drive efficiently and multiple information screens with eco-friendly information, which all come off as rather gimmicky. But because of the many ways the C-Max Hybrid jelled with my family, the underwhelming fuel economy wasn't a deal breaker. After a week with the car, I didn't have to fill up at the gas station and that was enough for me. I'm not a hypermiler, so higher fuel-economy averages can likely be achieved with the C-Max Hybrid's 2.0-liter four-cylinder engine that's paired to an electric motor.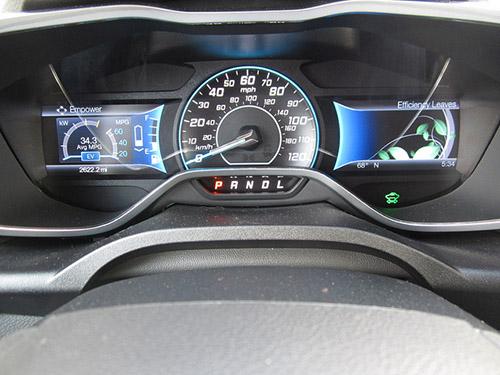 2013 Ford C-Max Car Seat Check
Removing hybrid expectations, this hatchback is enchanting. There's something magical about its low floor height and high roofline combo. There's plenty of headroom and great visibility to all sides, and most importantly, it's easy to get the kids strapped into their car seats without straining your back or banging your head on the roof. My 2-year-old was a big fan as well. She loved climbing into the C-Max Hybrid independently, but what was even better for her was the low belt line and high seating position. She was perched so high that she could see out the window at all times.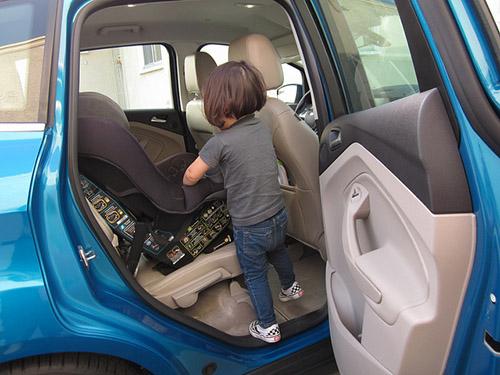 The C-Max Hybrid proved to be quite the workhorse. I packed into it three folding tables, six folding chairs, a menagerie of serving ware and a box of decorations for a baby shower I hosted. On the way home, I added the mother-to-be and all of her loot. Not only did we have room to spare, but I loaded the car all by myself without breaking a sweat thanks to the C-Max Hybrid's optional power liftgate and the low cargo floor. Disclosure: I did remove my daughter's child-safety seat to fold the rear seats and use the entire cargo area. With as much as I was able to pack in, a jaunt to the local warehouse store will pose no problems for the C-Max Hybrid either.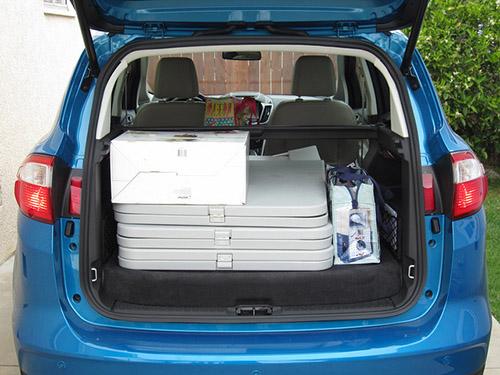 Hidden storage compartments found under the backseat's floormats and cutouts in the cargo area's sides were clever storage solutions that squelched most opportunities for in-car clutter. My inner neat freak couldn't have been happier.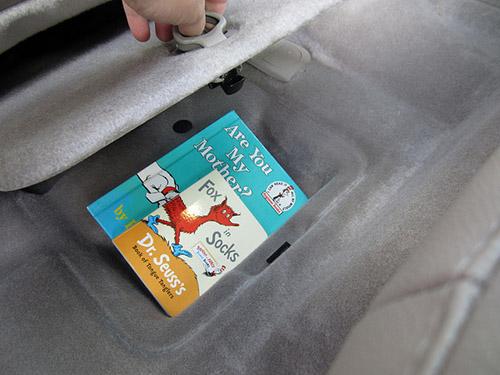 My daughter has been asking about the C-Max Hybrid since the test drive ended, and I've been catching myself talking it up with my friends and family. It may not be the best hybrid out there, but not many cars have proven to be as family friendly as the C-Max Hybrid was for us.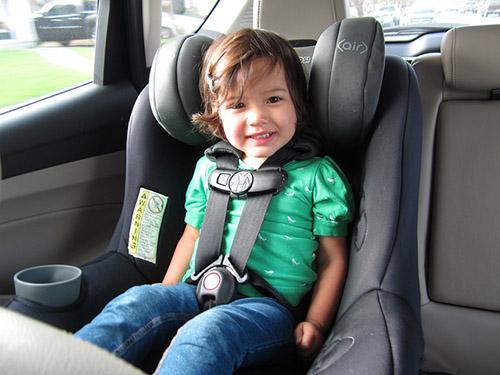 Related
2013 Ford C-Max Hybrid Review
2013 Ford C-Max Hybrid: Car Seat Check
More Family News