2013 Lexus LS 460: Family Checklist
It was only a couple of years ago that some said Lexus' aging lineup lacked luster and contributed to its diminishing sales. Lexus graciously listened to the criticism, made some changes and now boasts a lineup that is modern and more fun than ever.
The new 2013 Lexus LS 460 is a great example of this: This full-size sedan handles beautifully, has plenty of power and can even work for many families if — and that's a big if — you're willing to let your mess makers loose in the luxurious, expensive five-seater.
When it came time for a new look, Lexus opted to give the LS 460 a face-lift. Its new spindle grille looks fresh and ready for action. The car also seems to have realized that it's never too late to develop some muscle. A new 4.6-liter V-8 engine is matched to a smooth eight-speed transmission and provides 360 horsepower worth of muscle. I was easily able to blow by everyone on the road en route to the mountains for spring break.
Moreover, the 18.0-cubic-foot trunk generously held all of the ski gear we needed for the week, thanks in particular to the trunk's pass-through that accommodated skis. I should note that I was able to use the pass-through because my three children were in another car with my husband and not in the Lexus' backseat. It isn't possible to fit three child-safety seats in the LS 460 since the rear seats have more bucket than bench design to them. There's a slight middle floor hump that makes things awkward and imbalanced for any middle-seat passenger whether they're in a child-safety seat or not.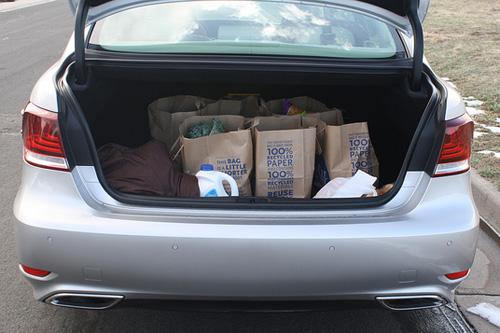 The cabin is dreamily quiet — unless the kids are in the car — with soft surfaces and lovely ambient lighting. The long, lean 12.3-inch multimedia screen showcases a standard navigation system; an available power rear sunshade lessens the glare, and optional quad-zone climate controls ensure that even the pickiest Goldilocks stays just right. There's even an optional Blu-Ray rear entertainment system.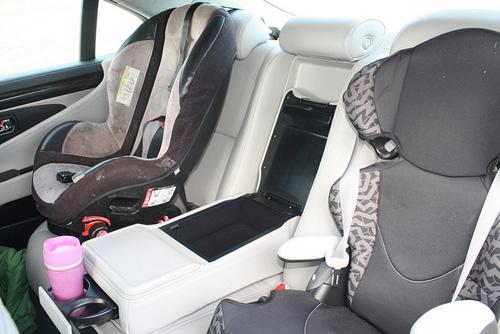 Finally, the LS 460 has one of my favorite features: automatic door closers, which are optional in the sedan. These are brilliant for folks with kids like mine who don't quite have the strength to shut a car door completely. The car will make sure the door seals shut safely after each chubby little hand's push without you having to reopen and reclose it every time.
The Lexus may no longer be old and tired, but I am, so every little bit of help is a treasure.
Related
Research the 2013 Lexus LS 460
2013 Lexus LS 460 Expert Review
More Family News