Cadillac Takes Self-Driving Tech to the Streets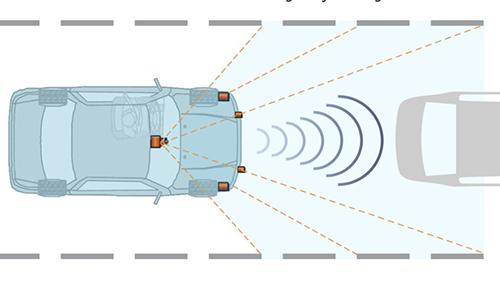 Cadillac has tested its semiautonomous technology, Super Cruise, on closed courses and driving simulators, and now it could be coming to an interstate near you. Not for public use, of course — the technology won't be that far along until at least later this decade — but to take testing to the next level on real-world roadways. The automaker said that by the time testing is complete, researchers will have accumulated hundreds of thousands of driving miles in varied environments, including day and night, and weather and traffic conditions.
Super Cruise is capable of semi-automated driving, including hands-off lane following, braking and speed control under certain driving conditions. It is designed to ease the driver's workload on freeways, in bumper-to-bumper traffic and on long road trips, but still requires the driver to respond to external factors when prompted. The system uses lane-centering technology that relies on forward-looking cameras to detect lane markings and other sensors to recognize curves and other road characteristics; it also incorporates a series of alerts to communicate with the driver.
"Super Cruise is designed to give the driver the ability of hands-free driving when the system determines it is safe to do so," John Capp, GM director of Global Active Safety Electronics and Innovation, said in a statement. "Before we introduce this capability on a production vehicle we must put the system through rigorous testing and technology refinement."
Although semi-automated Cadillacs are still several years away, GM noted that some Super Cruise "building-block technologies" already are available on the 2013 Cadillac XTS and ATS luxury sedans as part of the Driver Assist Package. These include a safety-alert seat and 360-degree crash-risk detection.
Related

Cadillac Tests Self-Driving Cars
Lexus, Audi Deliver Driverless Car News at CES
Driverless Cars Before Decade's End? Developers Say So