Does Reliability Affect Luxury-Car Sales?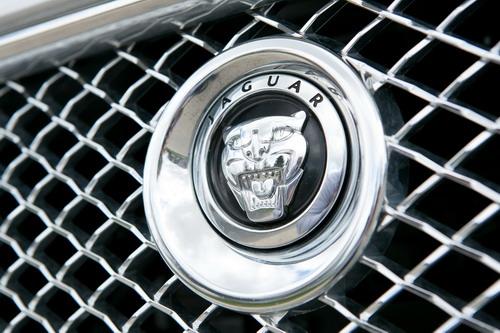 Luxury cars have moved past the days of the ignition-challenged Jaguars in AMC's "Mad Men," but many still have faults. The Mercedes-Benz M-Class and Buick LaCrosse rate below average in Consumer Reports' reliability surveys; the Lincoln MKX, BMW X3, BMW 7 Series and Buick Verano rate even worse. Then there's Jaguar, which earned low marks in J.D. Power and Associates' predicted reliability ratings for its entire 2012 crop. Sibling brand Land Rover fared little better.
Does it matter? Not as much as you think.
It seems luxury-car shoppers care for reliability as much as Don Draper cares for self-restraint. Through April, Jaguar and Land Rover sales are up 12.7%. The Verano outsold Buick's Regal and Encore combined. M-Class sales are down, but it's still Mercedes' best-selling SUV. The MKX is Lincoln's best-selling car. Period.
Are luxury cars unreliable on the whole? The jury's still out. Luxury brands took top honors in J.D. Power's latest Initial Quality and Vehicle Dependability studies, but they spanned the gamut in Consumer Reports' reliability surveys. That's why Jake Fisher, the magazine's director of auto testing, sees little correlation between luxury and reliability.
"All things being equal, a very simple car is going to have less problem areas, so we often do see a lot of problems with high-end vehicles — BMW, Mercedes, et cetera," he said. "That said, there are some luxury vehicles that are very reliable, for example Lexus. ... But again, you look at [Lexus parent] Toyota. Their simplest cars are even more reliable, like [Toyota's youth-oriented brand] Scion: less to go wrong, less headaches."
Soothing the Headaches
When headaches arise, luxury brands have plenty of aspirin. For starters, many customers lease their cars. Through March, industry researcher Polk reports 43% of luxury buyers leased their cars versus 16.8% of non-luxury buyers. Sign a typical luxury lease and virtually all reliability problems — and often all regular maintenance, too — are covered for the duration of ownership.
That makes occasional glitches no big deal, explains Art Spinella, president at CNW Marketing Research.
"Hey, you know, if there's a problem with this one, they'll fix it," he said. "I'm on a short-term lease when I get out of this thing. You know, this one is a lemon, but [customers] always come back."
Such is how the leasing turnstile builds strong brand loyalty. Reliability problems have little bearing, especially since luxury customers are so loyal to begin with. Ninety-three percent buy from the same brand as they used to, Spinella said.
"Mercedes goes back to Mercedes; Caddy goes back to Caddy — that kind of thing," he said. "Jaguar's reputation on reliability was in the tank for decades, but they still maintain sales because Jaguar buyers will not buy something else."
Does that mean luxury carmakers can ignore reliability problems altogether? Not entirely.
"We are very diligent in taking care of our customers," Jaguar spokesman Stuart Schorr wrote in an email. "All luxury customers frankly expect and deserve a high-quality vehicle and excellent customer service."
Schorr pointed to Jaguar's standings in J.D. Power's Initial Quality Study, which surveys problems experienced in the first three months' ownership. Jaguar ranked well below average in the firm's 2011 IQS but improved dramatically to tie Porsche for second place in 2012.
Expensive — Just on the Back End
Luxury brands go to great lengths to minimize any inconvenience. Jaguar, for example, includes all scheduled maintenance with its four-year/50,000-mile warranty. But consistency of service is another challenge. Luxury brands may have rigorous standards, but it can be difficult to ensure every owner gets the white-glove treatment when the car pops a warning light.
"There are Hyundai dealerships that are better run than some BMW dealerships," Consumer Reports' Fisher said. "Because of the way that the dealerships work, they aren't owned by the manufacturer. There's only so much control that [the manufacturers] have. It's quite haphazard."
And even if luxury-car owners receive consistent, hassle-free treatment — think of the at-home valet service from Tesla, which does own its dealerships — it comes at significant cost, CNW's Spinella warned.
Take Lexus. Spinella shared the story of a friend who's received free windshield replacements on his early-1990s LS 400 since he bought it new. The original LS 400's windshield tolerances were too tight when it was built, Spinella said, leading to repeat fractures over the years.
Lexus spokesman Bill Kwong could find no record of such a windshield-replacement program, but he said he wouldn't be surprised if a dealer obliged the owner out of its so-called "goodwill budget."
"When [something] does fail, we definitely step up and help the customer," Kwong said. "We are known to pay for opera tickets, dinner, hotels and stuff like that, incidental [expenses]."
That sounds pricey. You bet, Kwong said. "It's a lot of money."
Related
Why Luxury Sales Could Thrive in 2013
Lexus, Porsche Top 2013 J.D. Power Dependability Study
More Automotive News