Sorry, Spocks; Mercedes-Benz CLS550 Handles Golf Clubs Just Fine
By now you, and 1.8 million other people, have seen the humorous Audi S7 commercial on YouTube featuring past and present "Star Trek" Spock actors Leonard Nimoy and Zachary Quinto.
It's a great ad that cleverly shows the rivalry between automakers. But we've got a problem with the depiction of poor Leonard Nimoy not being able to fit his clubs in the CLS' trunk.
Why?
Well, because we fit a set of clubs in there just fine. Actually, it was two sets and an overnight bag.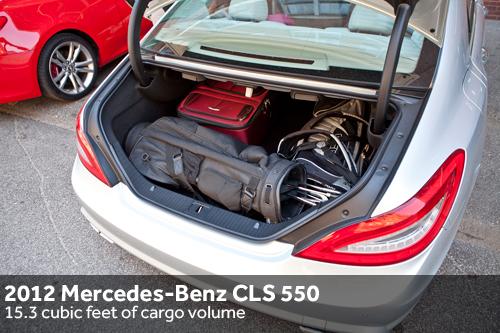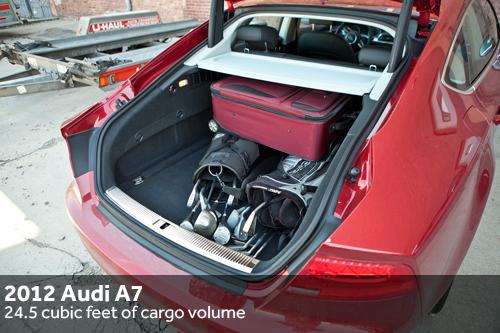 In fact, I wrote the review of the redesigned CLS back in 2011 and made sure golfers would know it was a good pick for them: "The trunk, too, is on par with the E-Class in terms of space, so golfers won't have to fret about sacrificing practicality for the CLS' style and performance."
Related
Compare the 2013 Audi A7, Mercedes-Benz CLS 550, Audi S7 and Mercedes-Benz CLS 63 AMG
Research Luxury Cars
More car buying news