Study: Romance, Road Trips Go Hand in Hand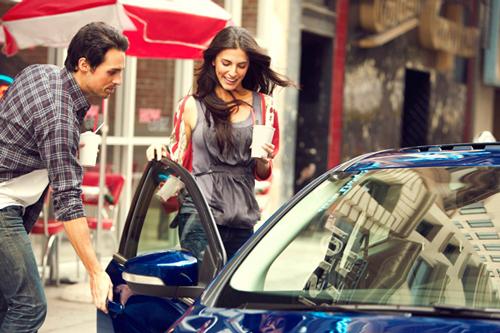 For the more jaded among us, the notion of road tripping with a spouse conjures echoes of shrill-voiced admonitions like, "You're driving too fast!" or "I told you to take the northbound exit!" A recent study conducted by love-and-relationship website YourTango.com and Ford, however, contends that there's no better way to strengthen the bond with your significant other than on a long car trip.
According to the 2013 Love on the Road survey, an overwhelming majority of couples reported that the inherent togetherness of road trips is conducive to meaningful conversation, being affectionate, enjoying quality time and sharing an adventure. About 90% of surveyed couples who had taken a road trip together said it strengthened their relationship; the same percentage said they planned to take a road trip together during the upcoming summer driving season.
"For most couples life is about the journey — it's not where they end up, but the trip itself that gives meaning to their relationship," Ford said in a statement about the study. "Happy couples everywhere will admit the magic happens in the car."
According to the study, a sedan is the most popular type of vehicle to take on a road trip, and the current high cost of airfare is making vehicles in general the preferred method of travel. The top four activities couples reported spending time doing on the road were: catching up on each other's lives (80%); blasting their favorite music (70%); having serious, meaningful discussions (65%); and taking in the sights and enjoying quiet time (55%).
"But talk isn't all they do — romance plays a big part for couples on the road, too," Ford stated, noting that 74% "hold hands and smooch at red lights."
Related
Car Talk: Top 10 Road Trip Tips
AAA Projects Rise in Memorial Day Travel
Gas Prices Plummet Nationwide Except in Chicago Area