Federal Backup Camera Mandate Pushed Back Again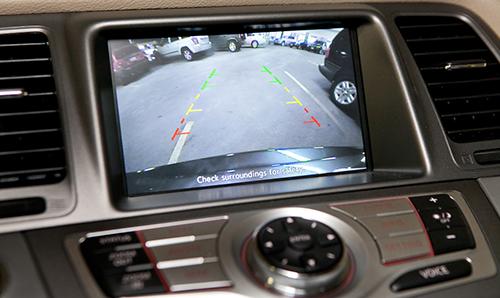 For the fourth time since its 2008 passage as part of federal auto-safety legislation, a rule requiring all new cars to have backup cameras has been delayed — this time until 2015, Bloomberg news reported. Federal regulators pushed back the mandate as they consider offering incentives in safety ratings to vehicles containing the technology, Bloomberg stated.
In a letter Thursday, outgoing U.S. Transportation Secretary Ray LaHood called for further analysis of the rule's cost, estimated to be $2.7 billion, or roughly $18 million per life saved. Automakers have complained of the rule's cost and have argued that it only makes sense for larger vehicles, Bloomberg reported.
Kids and Cars, an advocacy group pushing for the mandate, stated that 1,000 deaths and 70,000 injuries have resulted from back-over incidents since President George W. Bush signed the law five years ago, according to USA Today. The Centers for Disease Control and Prevention says an average of two children die every week in back-over incidents, the newspaper reported.
Related

Backup Camera Rule for Cars in U.S. Pushed Back to 2015
(Bloomberg)
Government Delays Backup Camera Decision
Backup Cameras Likely Mandated for 2014