Half-Year Ownership Cost of Cars.com's Subaru BRZ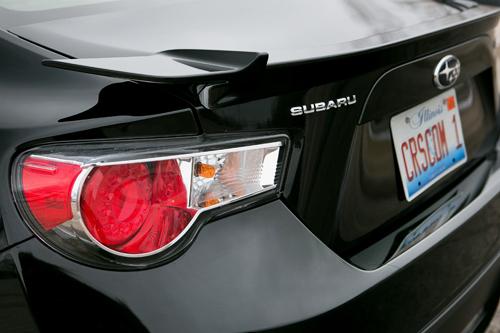 It's hard to believe our one-year test of the BRZ is half over. With 6,343 miles on the odometer, we haven't had to open our wallet for repairs or maintenance yet, but we did fork over plenty of cash preparing our 2013 Subaru BRZ Limited for a Chicago winter and filling up with the required pricey premium fuel.
We've poured just less than $2,000 into the BRZ in addition to the initial purchase price. The $1,978.34 spent on fuel, winter tires, WeatherTech all-weather floormats and swapping out the summer tires in spring breaks down to $329 per month in ownership costs. That could easily drop to $179 per month ($1,074.29) without the winter preparation needed for the rear-wheel-drive sports coupe. That begs the question: Is the BRZ worth it?
Cars.com Executive Editor Joe Wiesenfelder thinks the cost is well worth the BRZ's performance, but speculates we could have done it cheaper:
"I think a lot of the costs could be eliminated if we had a good set of all-seasons when we bought it," said Wiesenfelder. The factory Michelin Primacy HP summer tires aren't the stickiest summer tires. "Good all-seasons would probably be nearly as good -- or as good -- and not require replacement in winter," Wiesenfelder continued.
Many thought buying a dedicated set of Blizzak WS70 winter tires was justified because the manual-transmission BRZ is still extremely entertaining to drive. Cars.com Senior Editor William Jackson's impression was echoed by many Cars.com editors:
"It's worth every penny," Jackson said. "Why? Simple: The BRZ is a blast to drive. I still smile every time I drive the thing. And, thanks to the expense/time we took to 'winterize' it, it was easy and fun to drive in winter too."
Still, it ain't all peaches and cream. One editor didn't think the additional cost was worth the BRZ's occasional driving fun, and another commented the winter tires took away the car's fun-to-drive character.
Coming up: Our BRZ's first scheduled maintenance arrives at 7,500 miles in the form of an oil change, and we also have an appointment scheduled with the dealership to fix a squeaky high-pressure fuel pump.
Related
Quarterly Ownership Cost of Cars.com's Subaru BRZ
2013 Subaru BRZ Review
New Noises Lead to Dealership Visit for Long-Term Subaru BRZ