NHTSA: Chrysler Has Until June 18 to Recall Jeeps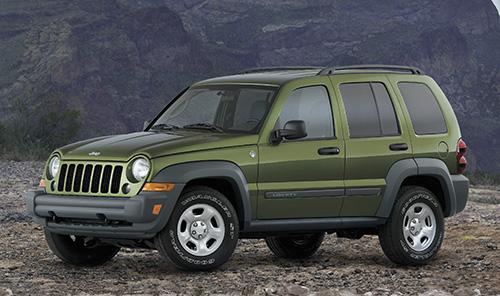 The National Highway Traffic Safety Administration has given Chrysler a deadline of June 18 to formally respond to its request for the recall of 2.7 million model-year 1993-2004 Jeep Grand Cherokee and 2002-07 Liberty SUVs, according to the Detroit News. The recall request, due to a problem in the fuel system that could lead to a fire in rear-end crashes, initially was refused by Chrysler; the automaker insists the vehicles meet federal safety standards for fuel-system integrity.
Depending on the automaker's response, NHTSA will decide whether to issue a formal finding and then convene a public hearing, a final step before ordering a recall, the Detroit News reported. The safety agency says Chrysler "contravened industry trends," as well as its own practices in non-Jeep vehicles by placing the fuel tanks in a vulnerable location behind the rear axle. The resulting fires were caused by gas leaking from punctured fuel tanks in rear-end crashes, causing the deaths of 51 people, the Detroit News reported.
Automakers refusing to comply with a recall request are uncommon these days, but not uncommon in the past four decades are government investigations of similar fuel-system issues. One of the most well-known cases involved the recall of 1.5 million Ford Pintos and Mercury Bobcats in 1978 after rear crashes resulted in 27 deaths and two-dozen injuries.
In 2002, NHTSA spent 10 months investigating whether Ford Crown Victoria police cruisers should be recalled after 18 officers were killed in 29 fires spanning from the early 1980s to early 2000s; the fires were caused by ruptured gas tanks in high-speed crashes, the Detroit News reported. Ultimately, NHTSA determined the vehicles met federal safety standards, but Ford agreed to pay about $50 million to install shields around the gas tanks of 350,000 vehicles, the newspaper said. Vehicles scrutinized in similar investigations through the years have included the Lincoln Town Car, Mercury Grand Marquis and Dodge Dakota and Durango, as well as 6 million GM pickup trucks.
Related

U.S. investigating rear gas tanks since '70s
(The Detroit News)
Chrysler Says Jeeps are Safe; NHTSA Wants Recall
Recall Alert: 2010-12 Jeep Patriot, Compass and 2012-13 Wrangler