Used-Car Price Slide Accelerates in June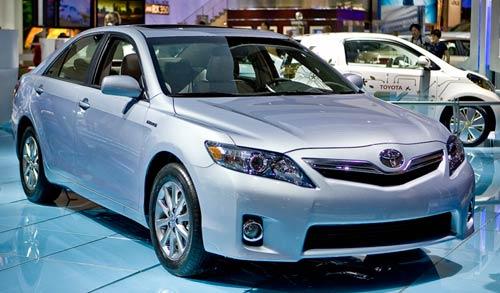 Late-model used-car prices fell steeply in June, experiencing the biggest month-over-month drop of the year to date. The average price of 2010 to 2012 used cars listed on Cars.com fell 1.4% to $22,188, or $320 less than in May. That's the lowest average price so far this year, undercutting the prior low recorded just last month.
The percentage change in price for both the cars with the biggest price drops and those with the biggest increases was tightly grouped, with just a 1% difference separating the 10 cars with the biggest price drops, and a 5% difference among models with the biggest price increases.
The Audi A6 luxury sedan, Toyota Camry Hybrid sedan and Ford E-250 Super Duty full-size van all saw a 4% price decrease, with the A6 experiencing the biggest dollar-amount decrease of $1,404 for that group. For the top 10 as a whole, the Ram 2500 actually saw the largest dollar-amount decrease of $1,451. Another hybrid, the iconic Toyota Prius, also cracked the top 10 with a 3% drop in price to $20,462, on average, despite gas prices still at elevated levels across the country.
High gas prices weren't enough to keep GMC Yukon XL prices at bay, as the full-size SUV's average price jumped 7% ($2,612) to $42,326 to lead all models with the largest price increase in June. Its shorter-wheelbase sibling, the Chevrolet Tahoe, also made the list with a 2% price increase to $37,916.
These charts detail the top 10 used cars from the 2010 to 2012 model years with the biggest price drops and biggest increases. To be eligible for the list, a model had to have 500 cars in Cars.com's national inventory.
Source: Cars.com used-car listings, 2010 to 2012 model years
Related
Research the Audi A6
Used-Car Prices Could Fall Over Next 12 Months
Read More Automotive News