2013 Cadillac ATS: Family Checklist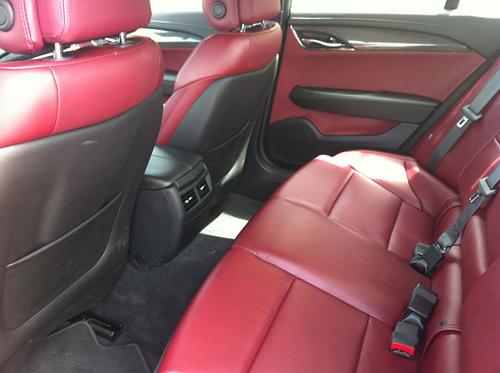 It's no stretch to call the all-new 2013 Cadillac ATS a driver's car, because it's certainly not a rear passengers' car.
With the ATS, Cadillac takes on the BMW 3 Series, which my family and I really enjoyed. The ATS is a ball to drive, but families of four or five will be hard-pressed to embrace this sports sedan.
The ATS has responsive steering and braking. With a 272-horsepower, turbo 2.0-liter four-cylinder, its acceleration is quick, and it handled twists and turns with ease. The ATS recently competed with the 3 Series, Audi A4 and other sport sedans in the $46,000 Sport Sedan Challenge, where it finished in the middle of the pack.
I enjoyed pushing the ATS around during my daily drives, but I pined for a little more speed and excitement on my way to the store. It was far from misery to be in the ATS on my own or with just one kid nestled in the back, zipping to and fro.
However, put my whole family of four in the ATS and comfort became an issue. It's a five-seater, but my family felt squeezed in it. When my husband had the front passenger seat adjusted to a comfortable position, the child sitting behind him in the backseat was scrunched.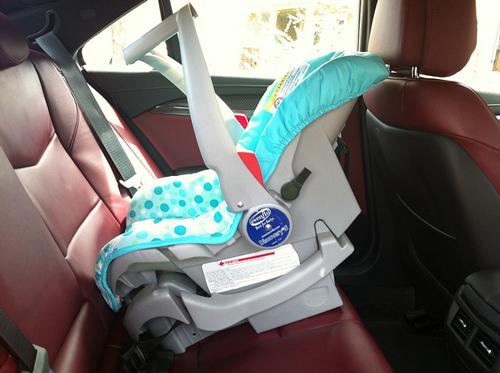 Child-safety seats are mostly a nuisance for the ATS. The two sets of lower Latch anchors are difficult to access. My rear-facing infant-safety seat barely fit in the backseat, but a rear-facing convertible is doable if the driver is shorter than 5 foot 3.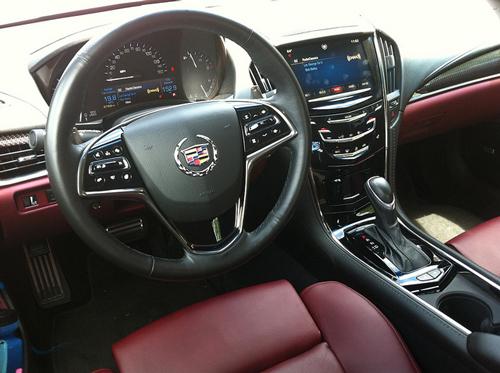 I consider the Cadillac User Experience multifunction control center to be family-friendly because it required my tech-savvy 11-year-old son to show me how to use it. I struggled with it and would need another week just to get used to the system. Its touch-sensitive surface has icons on a shiny, black background that illuminate when the car is on. When the car is off, the stack looked clean and unfettered.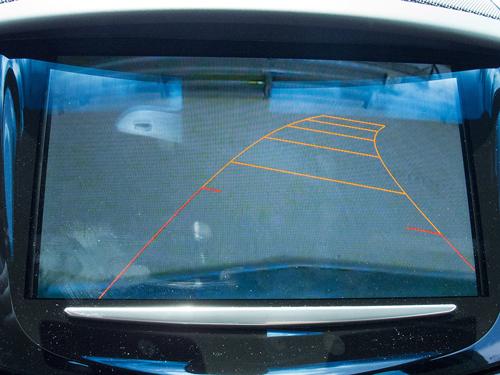 The ATS has a standard backup camera with front and rear parking sensors. While I'm a fan of the feature, I especially liked this backup camera's "dynamic guidelines." They're lines that show up on the screen to let you know the car's trajectory as well as distance from any object behind you. My test car also had the Safety Alert Seat. It vibrated to alert me when I got too close to anything behind me. The vibrating seat also works with the forward collision alert, rear cross-traffic alert, and lane departure and blind spot warning systems. It was startling at first, but nifty.
>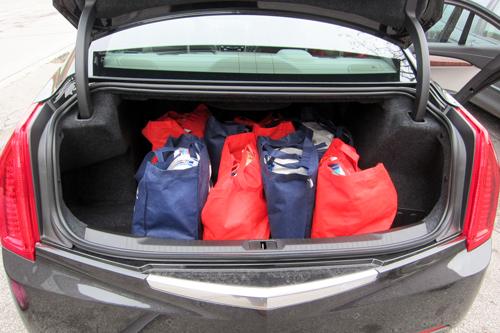 The ATS falls behind its competitors with its 10.2-cubic-foot trunk. The 3 Series' trunk is 13.0 cubic feet and the A4 is 12.4. The ATS' trunk was just large enough for most errands I ran during my test drive. It wouldn't handle a significant Costco run without having to store some items in the cabin because the rear seats don't fold to create more cargo room. There is a pass-through for longer items.
For my kids-are-in-school life, the ATS is fun and engaging, but when they're not in school, cramped kids in the backseat make for an unpleasant driving experience — no matter how much fun a car is to drive.
Related
Research the 2013 Cadillac ATS
Read the 2013 Cadillac ATS Expert Review
More Family News