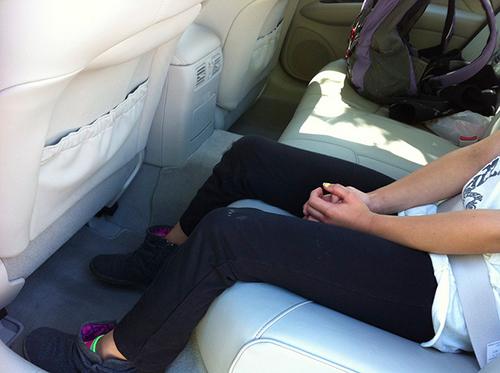 The powerful 2013 Infiniti M35h is a performance hybrid that seemingly allows you to have your cake and eat it, too. Great, right? Well, no. Driving this hybrid proved to be more frustrating than fulfilling. My kids enjoyed its roomy backseat, but that's not enough to make me want to buy it.
The hybrid version of Infiniti's flagship M sedan has good looks and posh amenities. And it has a 3.5-liter V-6 that's paired to a 50-kilowatt electric motor to make a total of 360 horsepower.
All of that power in a hybrid sounds awesome. However, as I navigated highways and construction-filled city streets, I felt as though I was herding the M35h through traffic more than actually driving it. The Infiniti's fully electronic steering system may have been the culprit. While Infiniti proudly claims this system helps avoid a "detached steering feel," I would argue it was either touchy and unpredictable or soft and unresponsive. This was one test drive where I was happy the model I tested had lane departure warning and lane departure prevention systems to help me out. It's a large vehicle, so it was surprising it seemed so squirrelly.
Another frustration was Eco mode. When in this mode, the M35h's accelerator pedal will resist attempts at heavy acceleration. Actually, it does more than resist; the accelerator pedal will actually push back, which caused me alarm and frustration. I disliked it so much that'd I'd likely never engage it if I owned the car, regardless of how interested I was in saving fuel. When driving in normal mode, the M35h gets an EPA-estimated 27/32 mpg city/highway. Clearly, the M35h's emphasis is on performance and not gas-sipping.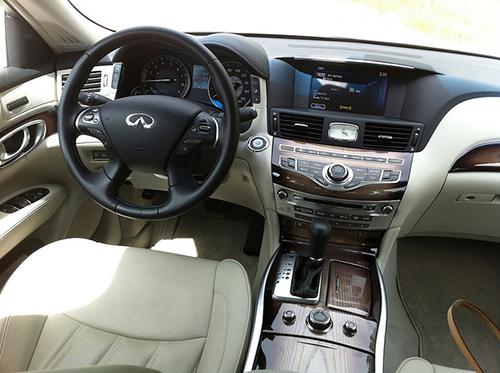 The interior sure is luxurious. It's so posh that just sitting in it made me feel as though I was in someone's living room; there probably should have been protective plastic wrapped around the white leather seats, which are heated and ventilated for front-row occupants.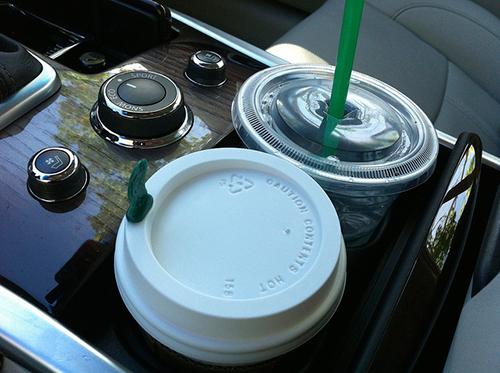 This sedan is comfortable when sitting in the driver's seat. The controls are well-marked and thoughtfully planned out. The front-row cupholders aren't well-planned; they're crammed too tightly together. When two lidded beverages sit in the cupholders, it's difficult to pick up one drink without de-lidding the other. It was nerve-wracking, a feeling that cropped up a lot in this test drive.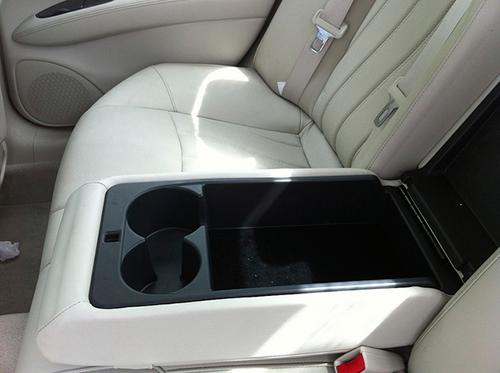 My 11- and 9-year-olds liked the M35h a lot, especially the roomy backseat. There were two cupholders and a shallow cubby in the armrest. Each outboard seat had a seatback pocket to use, and there were also two air vents in the rear of the center console.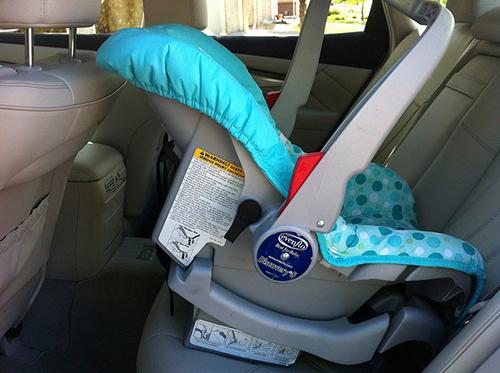 The two sets of lower Latch anchors were a headache to use because they sat too snugly against the bottom seat cushion, but the seat belt buckles were on rigid bases, making them easy to use for young ones who are buckling up independently.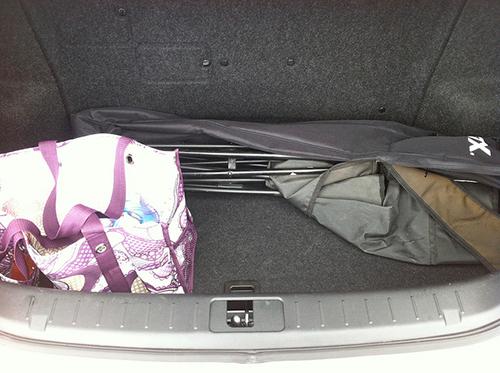 The trunk is tight because the lithium-ion battery pack takes up a good chunk of space. It comes in at 11.3 cubic feet compared to the M37's 14.9 cubic feet. I could fit three folded camping chairs and my all-purpose car bag in the M35h's trunk. There is no give in that space, as the rear seats do not fold.
Though the M35h offers plenty of luxury, I'd pass on this hybrid because of its low fuel-economy numbers and difficult-to-use steering system.
Related
Research the 2013 Infiniti M35h
Hybrid Buying Guide
More Family News