2014 Mazda CX-5: Family Checklist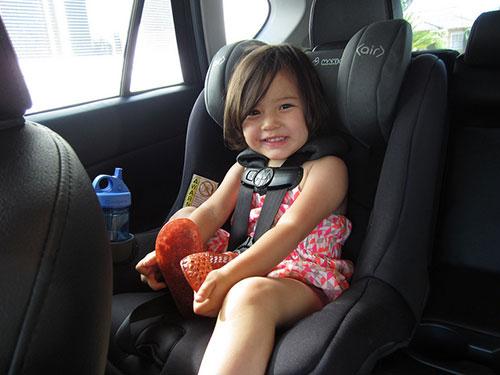 The 2014 Mazda CX-5 has some tough competition in the compact crossover segment, especially against the redesigned 2013 Toyota RAV4 and 2013 Ford Escape, which both have snazzier interiors with lots of technology. However, the CX-5 shines in its driving experience.
The 2014 Mazda CX-5 and my family got along just fine, but in such a saturated segment, it didn't wow me in the same way as the RAV4 and Escape did.
Parents who love to drive will be won over by the CX-5 in a heartbeat. It is easily the best-handling compact crossover I've driven. For 2014, the CX-5 Touring and Grand Touring trims received a more powerful 184-horsepower, 2.5-liter four-cylinder engine. With the new engine, it's got more pep than the RAV4's 176-hp, 2.5-liter four-cylinder, and it handles with precision.
The CX-5's new four-cylinder gets an EPA-estimated 25/32 mpg city/highway and 27 mpg combined. Perhaps I got carried away with the Mazda because I averaged just more than 20 mpg for my week of city driving. While I wasn't thrilled with my fuel-economy numbers, I was pleased to find that my test car had the optional blind spot warning system as well as adaptive headlamps that swivel to follow your every turn.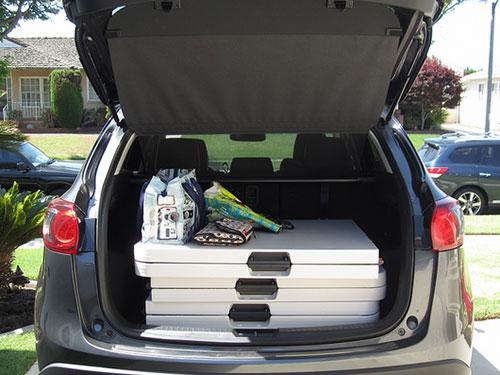 At 34.1 cubic feet, the CX-5's cargo area is a smaller than the RAV4 (38.4 cubic feet) and Escape (34.3). However, I was pleasantly surprised that I could pack quite a bit in it, including three folding tables and some grocery bags for a party. I didn't even have to fold the 40/20/40-split backseat. While I can't say a double-stroller would fit in the cargo area, my single stroller, yoga mat and workout equipment were easily stowed in back. I missed having a power liftgate, though; it isn't even an option.
Inside is where the CX-5 started falling short for me. The finishes are simple, and the materials feel cheap. My biggest beef was with the CX-5's unintuitive TomTom navigation and its 5.8-inch low-resolution screen. I learned to adapt to the navigation system, but it didn't come without challenges. I was never able to get the system to show real-time traffic information, a must-have for our Los Angeles-based family.
My family had enough room in the CX-5, and comfort wasn't an issue. My daughter's forward-facing convertible fit easily in the second row. However, parents with kids in booster seats should be aware that the second row's seat belt buckles are deeply set in the seat cushion. They weren't a problem for me once I got my daughter's safety seat installed, but for families with kiddos buckling up on their own in boosters, be ready to assist.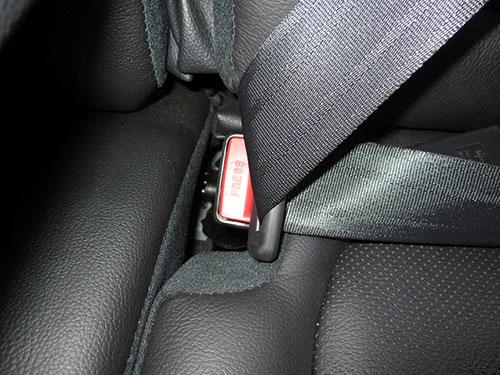 Overall, the CX-5 does have the potential to make a smaller family happy. However, unless you consider yourself a driving enthusiast, you may be underwhelmed by the CX-5 when comparing it against its more refined competitors.
Related
Research the 2014 Mazda CX-5
Read the 2014 Mazda CX-5 Expert Review
More Family News