Does Roadside Assistance Live Up to Expectations?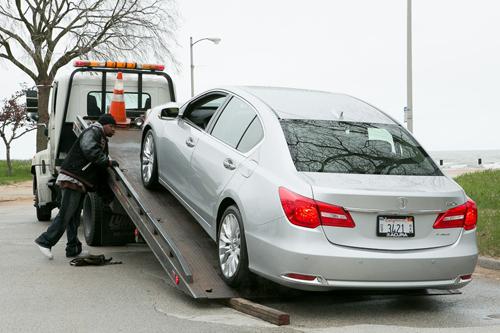 CARS.COM — Automakers, both luxury and non, promote complimentary roadside assistance as a selling point. But does the reality of using the service meet with the expectations car owners may have when they get coverage for it?
Well, we unfortunately had the chance to find out.
Related: Are Spare Tires Going the Way of the Dodo?
While driving through the city of Chicago, a brand-new 2014 Acura RLX test car I was piloting picked a fight with a large pothole and lost, leaving a nasty gash in the side wall of the front passenger's side tire. After beeps and warning notifications informed us of the immediate drop to zero pounds per square inch, I carefully pulled over and found a safe spot to change the blown-out tire with a spare.
No dice.
Like many new cars on the market, the RLX doesn't have a full-size spare or a compact ("donut") tire to replace a flat tire. The solution: an air pump and gel that inflates and temporarily seals the tire. This answer to our problem proved useless due to the sheer size of the damage to the tire.
Why don't carmakers put full-size or "donut" spare tires in cars as often as they used to? Three reasons: fuel economy, cost and space savings. The absence of a spare tire in the RLX may have left a generous underfloor cargo area, but the side effect proved undesirable in this situation.
I then did what any vehicle owner would do in such an emergency: I made a phone call to Acura roadside assistance to get a fix or a tow. Most roadside assistance programs include complimentary towing services; check your specific programs terms and conditions to see what benefits are provided to a customer. Roadside assistance coverage may also be limited to a set period of time from purchase of a new vehicle; some certified pre-owned vehicle programs offer it, as well.
We were told help would arrive within an hour, a tolerable amount of time we figured. But nearly 90 minutes later, we were still waiting, even after automated calls from Acura to inquire about whether a tow truck had arrived. A few more automated calls later, plus a call from the contracted tow truck driver, we were still waiting. A little more than two hours had passed when the sight of a flatbed tow truck with yellow lights flashing showed up in our rearview mirror.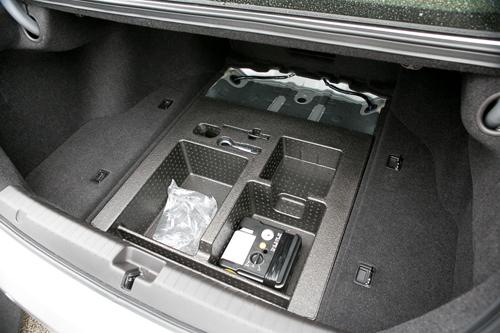 How does Acura's roadside assistance program match up against other manufacturers' programs?
Most car companies today either contract their roadside assistance programs to third-party service providers or handle all the calls in-house. Mercedes-Benz, for example, has 99 percent of its calls answered by dealer-trained technicians. Companies like Agero, which represents 70 percent of the top auto brands, responds to more than 12 million calls a year. Here's a chart showing the average response times for some of the most popular car brands as reported by the automakers:
We're left wondering why our wait was more than two hours for a local tow truck to arrive — headquartered three blocks from where we were — and drive the car to a dealership nine minutes away for a repair? If the RLX test car had come with a full-size spare or donut, we could have been back on the road within minutes of the popped tire fiasco.
However, we also wonder how many Acura owners would know how to change a spare tire even if there was one. The ability to perform a tire change without assistance is becoming a lost art, but if manufacturers continue to forgo spare tires of any size, it will become a difficult skill to learn.
Cars.com's Editorial department is your source for automotive news and reviews. In line with Cars.com's long-standing ethics policy, editors and reviewers don't accept gifts or free trips from automakers. The Editorial department is independent of Cars.com's advertising, sales and sponsored content departments.