Does the Ford F-150 Have a Pass-Through?
"Does the Ford F-150 have a pass-through to the truck bed?"
Anonymous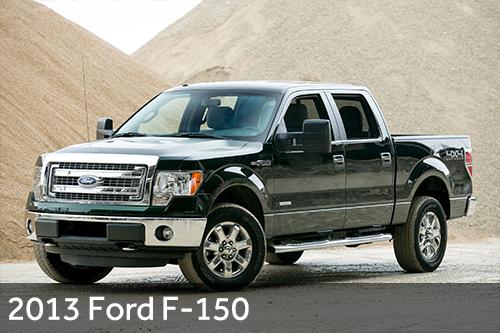 No, the
Ford F-150
does not have a pass-through feature from the rear seat to the cargo box.
We wondered what prompted your question, so we poked around on the Internet — where you have to view many things with skepticism — and saw references to a pass-through feature in dealer ads for used F-150s. When we bounced this question off of Ford, we were told there is no such animal on the F-150.
The F-150 SuperCab and SuperCrew models have rear seats with cushions that flip up to create more interior storage space.
The only pickup truck that offers a pass-through feature is the Chevrolet Avalanche (now in its last year of production), which has a "midgate" that folds to extend the cargo area into the interior.
Have a car question you'd like us to answer? Send us an email at tips@cars.com.
Related
Research the 2013 Ford F-150
2013 Ford F-150 XLT SuperCrew Cab: Car Seat Check
More Ford News