Top 10 Best-Selling Cars: June 2013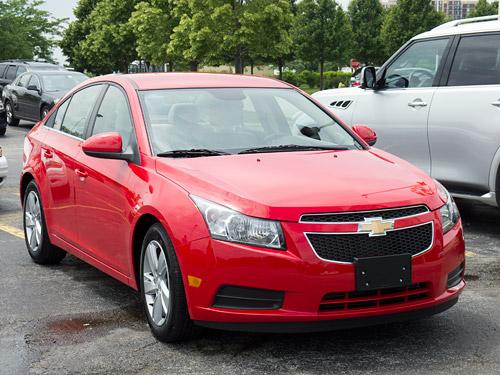 Ford and Nissan led the charge into Independence Day weekend with Ford reporting its best June since 2006 and Nissan logging its strongest month since Thomas Jefferson wore diapers. (OK, it was Nissan's best June in the U.S.
ever
, and Jefferson probably wore some kind of swaddling clothes.) June sales, in fact, played out like a children's T-ball game. Almost everyone got a pat on the back.
"The fundamentals for continued industry gains in new-vehicle sales remain intact," Chrysler sales chief Reid Bigland said in a company statement this morning. GM head economist Mustafa Mohatarem agreed: Americans "believe — with good justification — that the economic expansion is going to continue," he said in a separate statement.
Both are right. From consumer confidence to new-home construction, major June indicators suggested higher auto sales. That's exactly what happened: Sales for the top seven automakers increased 8.8%.
Ford led the group with sales up 13.4% over year-ago numbers on the strength of — this is getting old now — pickup trucks. The F-Series, whose
F-150
just topped Cars.com's American-Made Index
, boomed 23.6% over June 2012. Incentives and inventory remain around June 2012 levels, but an improving housing market fuels the pickup boom like bratwursts and beer drive an expanding waistline. Sales among all full-size pickups gained 23.6%, led by the Detroit Three. Chrysler's
Ram
pickups packed on 23.8%; the
Chevrolet Silverado
and
GMC Sierra
added a combined 29.9%.
Other models saw a lift, too. The Toyota Camry and Honda Accord notched reasonable gains despite similar or declining incentives versus year-ago levels. Among smaller cars, Ford had to turn the incentives spigot to full blast to nudge the Focus along; despite a 9.2% sales gain, it remained off the top 10 sellers for the sixth straight month. Deals on its rival Chevrolet Cruze increased, too, but to a lower extent — and sales sprang 73.2% versus a lackluster June 2012. Is the new Cruze Diesel fueling the popularity? We doubt it; as of this morning, Cruze Diesels accounted for just 2.2% of its inventory on Cars.com.
The two Detroit compacts illustrate the industry's gradual uptick in incentives. The average new car had $5,357 in total factory and dealer incentives (ranging from discount financing to cash discounts and no-charge options) in early June, according to CNW Marketing Research. That's 14.1% off the total MSRP, and it's up from June 2012 when discounts totaled $4,662, or 12.6%, off the average new-car price.
Does it spell a return to lower profitability for the auto industry? Not entirely. MSRPs have increased at a faster pace, meaning transaction prices — MSRPs minus incentives — are still up. The average car sold for $32,747 in early June. That's up $462 over a year ago.
Nissan bucked the rising-price trend, slashing prices on most of its lineup in May. How did shoppers respond? Well, sales jumped 12.9% as shoppers flocked toward the Rogue (up 41.1%) and Altima (up 23.3%).
Here are the top 10 best-selling cars for June 2013.
Related
Top 10 Best-Selling Cars: May 2013
The Cars.com American-Made Index
More Sales News