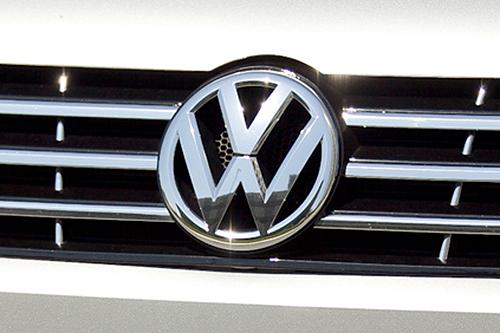 Volkswagen's turbocharged, direct-injected four-cylinder engines are no strangers to the automaker's high-performance vehicles, including the GTI, Jetta GLI and Beetle Turbo. For 2014, more mainstream versions of the Jetta, Passat and Beetle gain this engine technology; a new turbocharged, direct-injected 1.8-liter four-cylinder is joining the lineup. It will deliver better gas mileage and performance than the current non-turbocharged 2.5-liter five-cylinder.
The automaker estimates the new 1.8-liter improves highway gas mileage by 16% compared to the Jetta's current five-cylinder while the Passat's fuel economy jumps 9% and the Beetle's highway mileage goes up 17%. By our calculations, that could take a Jetta's 31 mpg EPA highway rating with an automatic transmission to 36 mpg and the Beetle's from 29 mpg to 34 mpg; the Passat's 9% gain means an increase to 33 or 34 mpg. Volkswagen says the new engine runs on regular gasoline as opposed to the premium fuel some automakers recommend for small turbocharged engines.
Gas mileage is estimated to increase without sacrificing power. The new engine's horsepower is unchanged from the five-cylinder's 170-horsepower rating and torque is up 7 pounds-feet to 184. Better fuel economy without sacrificing power and torque sounds good to us. Additionally, VW says the torque is available lower in the rev range, which typically helps acceleration from lower engine speeds.
Pricing is unavailable at the moment, though the Jetta's current trim levels with the outgoing 2.5-liter engine are the midlevel 2.5L SE and 2.5L SEL at $19,790 and $23,690, respectively, including destination charges. The Passat and Beetle use the 2.5-liter in their entry-level trims, though only the midlevel Passat SEL will receive the new engine at first.
The new engine rolls out gradually with the 2014 Jetta SE and SEL and Passat SEL in August followed by the Beetle later in the year.
Related
More Volkswagen News
VW Beetle Turbo, Jetta GLI Get Power Boost
Research Volkswagen Models