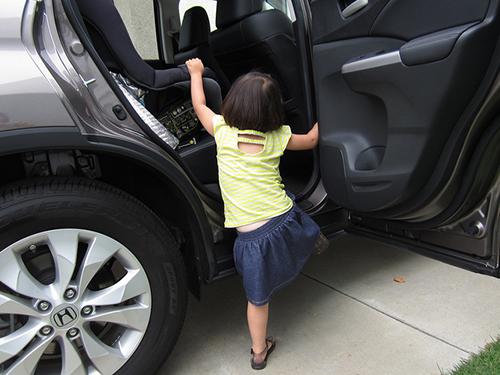 I typically like to go against the grain, and driving the 2013 Honda CR-V is anything but. During my test drive, I was put off when I passed at least three CR-Vs on my way to the grocery store, parked next to another four at the park and at the gas station, filled up to an almost identical CR-V.
But the 2013 Honda CR-V is so awesome for small families that I had to agree with its seemingly endless fans: It rocks. The CR-V packs in a ton of features and storage options, and its convenience is undeniable.
The CR-V is indeed designed with families in mind. I could stash my purse in the front row's giant center console; it also easily held boxes of crackers and snack bars that I stashed for an extended day trip. The console's sliding lid when closed also doubled as a catchall. I put almost everything on it, whether it was bills that had to be dropped in the mailbox, sunglasses after I'd entered an underground parking garage and even my breakfast sandwich after exiting the drive-through.
The front seats have their own armrests; the gearshift is positioned off the floor and directly below the center stack, and there's a conversation mirror, or "mommy mirror," that drops down from the ceiling. Suddenly I realized that many of these little conveniences are also found in minivans, the ultimate family hauler. The CR-V's flat floor and flat-folding rear seats only reinforced my theory.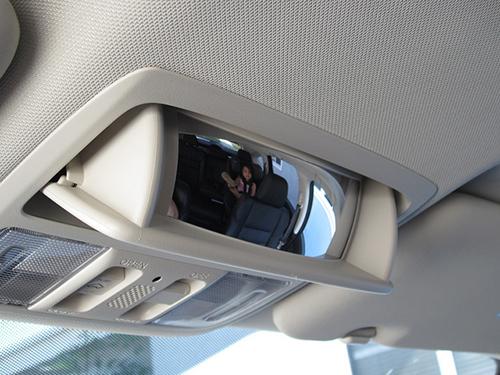 This isn't a bad thing; it just explains why this compact crossover works so well for families. In the $25,000 Compact SUV Challenge, the CR-V was named the best by a panel of expert judges and a family.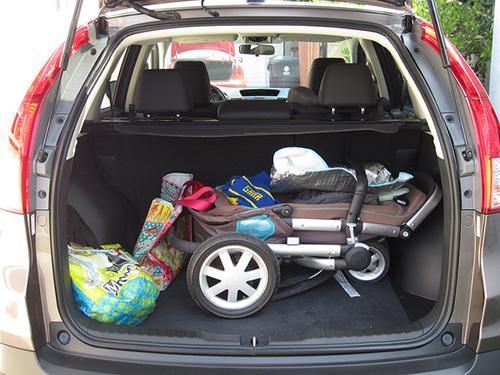 It doesn't stop there: Cupholders, cutouts and storage options can be found everywhere in the CR-V. The grocery-bag hooks in the cargo area made me swoon, and the low floor height made it a breeze to pack up. With its 37.2 cubic feet of cargo space, the CR-V easily handled my sizable stroller. With the 60/40-split rear seats folded, the cargo area grows to 70.9. That's slightly smaller than the redesigned Toyota RAV4 at 38.4 and 73.4, but it beats the redesigned Ford Escape (34.3/67.8) and the Chevrolet Equinox (31.5/63.7).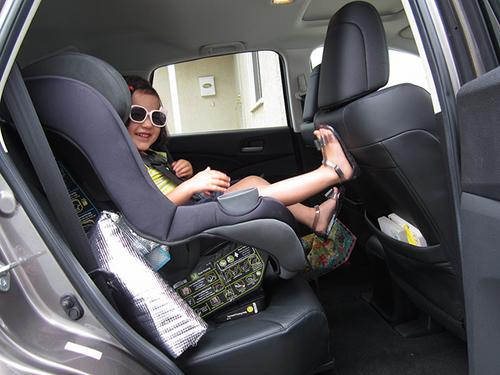 The CR-V comfortably fit my family of three, and no one had to make compromises on legroom. My daughter's forward-facing convertible installed easily, thanks to the flat backseat and easy-to-access Latch anchors.
The CR-V has a 185-horsepower, 2.4-liter four-cylinder engine, and its drive experience is less than thrilling. But the fact that the CR-V seemed to fit me like a glove trumped any boredom I may have felt behind the wheel. The all-wheel-drive CR-V gets an EPA-estimated 22/30 mpg city/highway, and I was happy that during my test drive I wasn't too far off from its 25 mpg combined mileage estimate. If you geek out over fuel economy, the Eco mode is nifty as it subtly shows you how "green" you're driving with lights around the speedometer that change from white to green.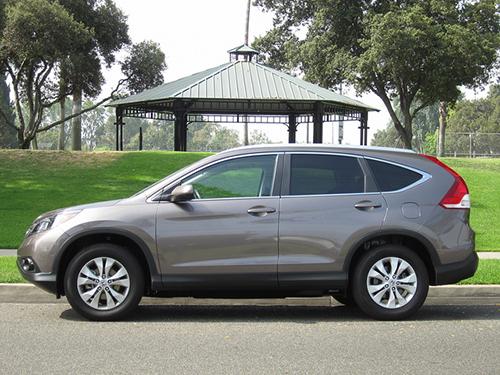 Despite its big butt and literal "junk in the trunk," the CR-V's got it going on when it comes to family friendliness. I've definitely seen the light as to why so many are eager to claim one as their family car.
Related
Research the 2013 Honda CR-V
$25,000 Compact SUV Challenge
More Family News