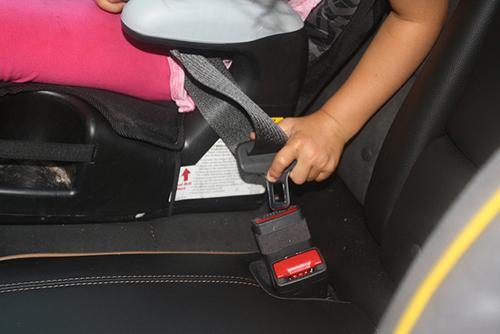 The redesigned 2014 Chevrolet Impala looks better than ever — so good in fact that it was twice mistaken for a Jaguar during my weeklong test drive. Overall, this redesign brings some panache back to the Impala name and the full-size sedan market as a whole.
My test car had the available 305-horsepower, 3.6-liter V-6 engine matched to a six-speed automatic transmission. It leapt out of the gate and gracefully handled the road, doing particularly well on mountain highways during a weekend getaway. The V-6-powered Impala gets an EPA-estimated 19/29 mpg city/highway, which is palatable. Better gas mileage can be had with the Impala's four-cylinder engines: The 2.5-liter gets 21/31 mpg, and the 2.4-liter with the eAssist mild hybrid system gets 25/35 mpg.
The Impala's redesign hardly affected its sizable trunk. It grew from 18.6 cubic feet in the 2013 Impala to 18.8 cubic feet, which made packing for our mountain trip easy. Its large trunk falls short of the 20.1-cubic-foot trunk in the 2013 Ford Taurus, but it beats out the 2013 Hyundai Azera's 16.3 cubic feet and the redesigned 2013 Toyota Avalon's 16.0 cubic feet.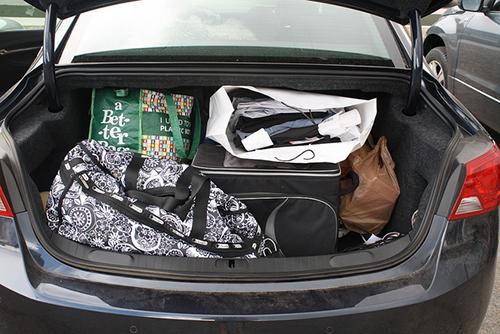 Clever compartments like the one hidden behind the touch-screen make sure the little things you carry have a home as well. Three USB inputs throughout the cabin ensure that everyone's device is always fully charged and any music you need is at the ready. Since my son has developed an affinity for "cool" music, the USB inputs were of paramount importance — playing the same three songs over and over again requires a lot of power!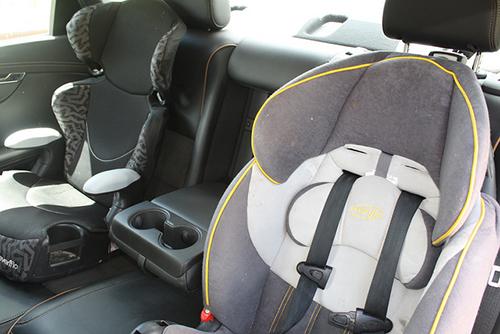 My 3-year-old was able to easily climb in and out of this full-size sedan, and legroom throughout the cabin was plentiful. The rear seat was too small to fit my three child-safety seats, so we took two cars on our trip. If you have two or fewer children or a couple who no longer require safety seats, the Impala is a workable family car with its 39.8 inches of rear legroom. That's a 2.2-inch increase over the 2013. Even adults can sit comfortably in the rear, though they're more likely to fight over the front seats, which are downright luxurious.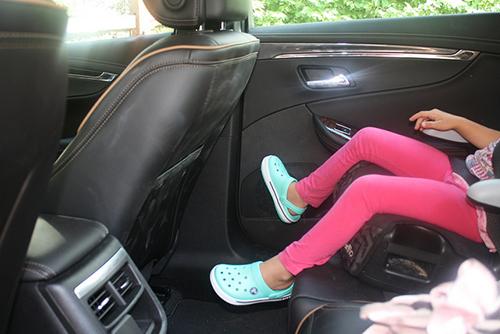 Of course, with a sleeker design, there are often a few impediments. The Impala's dashboard is high and sculpted, but as it curves to meet the A-pillars, it blocks some sight lines. I also had visibility issues with the slanted rear window. But really, who can complain about a car this good that starts at just upward of $26,000? My test car was fully loaded with rear parking sensors, remote start, an upgraded stereo system, heated front seats and a lane departure warning system, and it cost $35,770.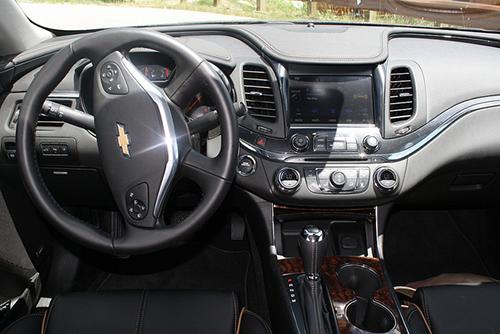 When the Impala was first introduced in 1958, it went on to become the best-selling car in America for a time. Perhaps the time has come for history to repeat itself with the 2014 Impala.
Related
Research the 2014 Chevrolet Impala
Read the 2014 Chevrolet Impala Expert Review
More Family News