2014 Jeep Patriot: Family Checklist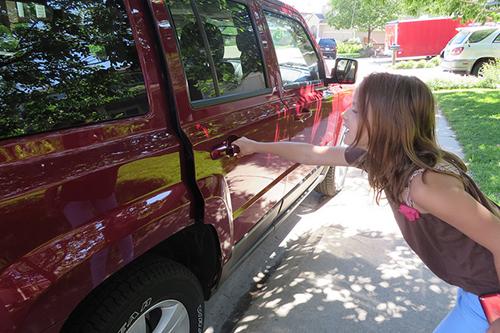 The 2014 Jeep Patriot subscribes to a "what you see is what you get" philosophy, which is good, because it might have let me down otherwise. This compact SUV is an affordable choice for families, but its pokey engine and small cargo area should make Jeep think twice.
My school-aged kids liked this SUV's rugged angles and the Deep Cherry Red paint that flattered the iconic Jeep's rounded headlights and large grille. While they had no problem getting into the Patriot, younger kids will likely need a boost.
I test-drove the midlevel Patriot Latitude. It comes with a 172-horsepower, 2.4-liter four-cylinder engine with a new-for-2014 six-speed automatic transmission. It's kind of slow, particularly off the line, and it also struggles with highway accelerations, so merging and passing require planning.
The Patriot keeps it simple with few amenities but it does make them count. My test car had a standard Uconnect multimedia system, optional remote start and standard heated front seats. I didn't feel like I was missing anything in this SUV.
While the five-seater's interior has improved over the years, it still has a way to go with its heavy use of plastic. However, I have no complaints about the Patriot's cloth seat upholstery because it held up during a Slurpee spill. Despite the seat's light color, there wasn't a stain to be detected.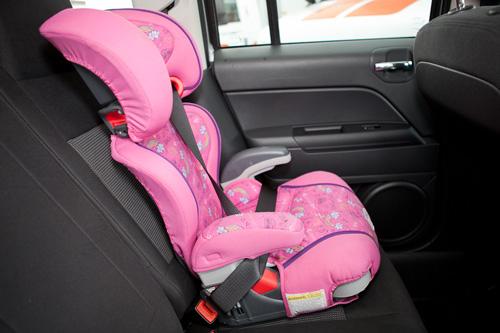 The two sets of lower Latch anchors are easy to locate and use, though floppy seat belt buckles could cause little ones in booster seats some frustration. The rear seats recline, which my kids loved and I loved for ease of car-seat installation. There was plenty of legroom in the back, and the headroom was good, too.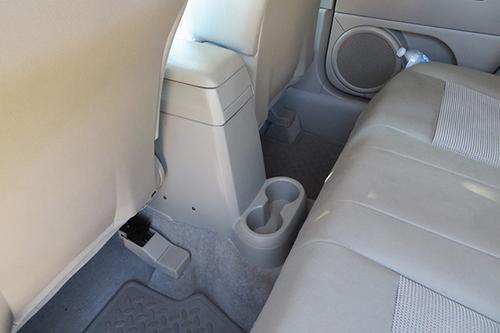 The backseat's cupholders are inconveniently located on the floor at the center console's rear. This is an aggravating location for kids who are strapped into child-safety seats and can't reach down that low. Although there's a bottleholder in each rear door, they're also located near the floor.
There are no seatback pockets for backseat passengers, but one thing the Patriot has is lots of tiny cubbies. These small storage spaces are found throughout the front row and might hold a pen, a few peanut M&Ms or an old-school flip phone.
With 23 cubic feet of space behind the backseat, the Patriot's cargo area is small. It'd be tough to put a weekend's worth of camping gear back there; the cooler alone would create storage issues (unless, like me, you just need Oreos and hot dogs). The Patriot falls behind its competition on cargo area; the Honda CR-V has 37.2 cubic feet of cargo space and the Ford Escape comes in at 34.3.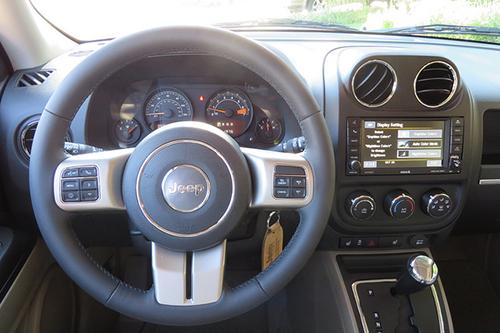 During my test drive, the Patriot's air vents bothered me a lot. The vents are round and the shutters only open and close in one direction. It was difficult to find the proper angle for cooling joy with these vents. I know this seems minor, but it's not if you have to live with it every day. The Patriot is neither a workhorse nor a suave errand-runner. With a starting price of $16,990, including a destination charge, if you keep your expectations in check you won't be disappointed. Unfortunately, you won't be pleasantly surprised either.
Related
Research the 2014 Jeep Patriot
More Jeep News
More Family News