Are Front Side Airbags Required Standard Equipment?
Are front side airbags required standard equipment?
Anonymous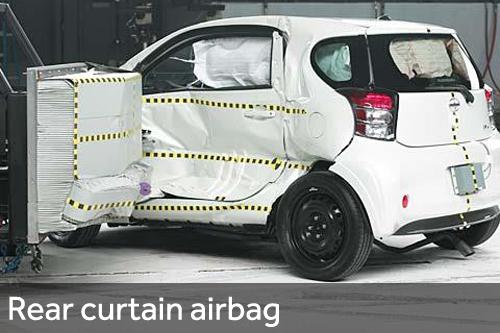 Despite the proliferation of airbags in modern cars, with some sporting as many as 10 or 11, the only airbags required by federal regulations are the ones for the driver and front passenger. Automakers have voluntarily installed side airbags that protect the torsos and heads of outboard front-seat occupants in part because of the competitive nature of the industry (if one manufacturer scores points with a new safety feature, others are sure to follow).
In addition, crash tests of side impacts conducted by the National Highway Traffic Safety Administration and the Insurance Institute for Highway Safety have become more stringent in recent years, encouraging automakers to improve side-crash protection in their vehicles to post better scores. Side airbags have proven effective in reducing the likelihood of injuries, so they have become a virtual standard feature for the front seats on most models and are also provided for the rear seats on many vehicles.
NHTSA issues the safety regulations that govern new vehicles, and instead of mandating automakers install side airbags, the agency sets performance standards that manufacturers must meet for protecting occupants in side collisions. In addition to airbags, automakers use other means of providing side protection, such as guard beams in the doors and reinforcements to the vehicle's structure.
In a 2006 report, the IIHS said side head airbags reduced driver deaths by 37% and ones that protected the chest and abdomen reduced deaths by 26%. However, the IIHS concluded in a report issued in 2011 that "airbags, while crucial, are far from the whole story in side crash protection," and that the structural design of a vehicle also is a factor. You can read IIHS' full report,
here
.
Have a car question you'd like us to answer? Send us an email at tips@cars.com.
Related
Advances in Airbag Technology
More Safety News
How Many Airbags Are Enough?