"Are there any small diesel cars?"
Anonymous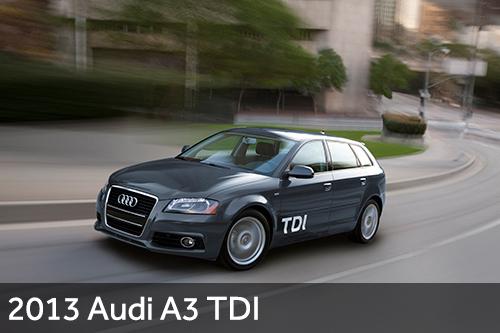 Chevrolet, Volkswagen and Audi currently offer a diesel engine in compact-size cars.
The current compact diesel cars are the Audi A3 TDI and Volkswagen Beetle TDI, Golf TDI and Jetta TDI, all of which use VW's turbocharged direct-injection 2.0-liter four-cylinder engine. The Chevrolet Cruze Clean Turbo Diesel went on sale in select markets in June and is scheduled to be available nationally in the fall. It uses a turbocharged 2.0-liter four-cylinder with EPA-estimated 27/46 mpg city/highway, which is the highest highway rating of any non-hybrid passenger car. The combined city/highway rating of 33 mpg, however, is one short of VW's TDI.
You can read our first-drive impressions of the Cruze diesel here. The Cars.com Vehicle Recommender, found here, can help you determine which diesel-powered car is best for your needs and budget.
Have a car question you'd like us to answer? Send us an email at tips@cars.com.
Related
GM Expects EPA to Rate 2014 Chevrolet Cruze Diesel at 27/46 MPG
2014 Chevrolet Cruze Diesel: Quick Drive
Research New Diesel Cars