Department of Transportation: Everyone Is a Pedestrian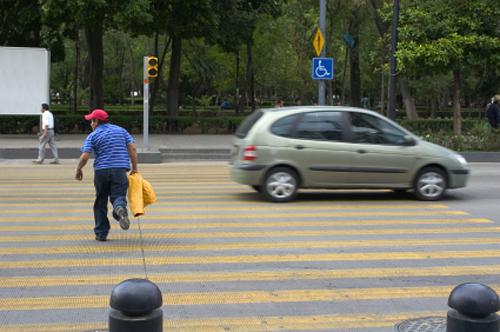 If you read Kicking Tires, chances are you're a car owner, shopper or enthusiast — but you're also a pedestrian. According to the National Highway Traffic Safety Administration, 4,432 pedestrians were killed in traffic accidents in 2011, up 3% from 2010 and 8% from 2009. The U.S. Department of Transportation and NHTSA are renewing their efforts to curb this rising number with grant money and new safety initiatives.
The agencies want the new $2 million grant to benefit the areas with the highest fatality rates — cities. NHTSA cites the most dangerous cities for pedestrians as Atlanta; Dallas; Fort Lauderdale, Fla.; Fort Worth, Texas; and Houston. Data shows that three out of four pedestrian deaths happen on city streets — 70% of them at night.
"We continue to see high rates of pedestrian fatalities in major cities and across every demographic," NHTSA Administrator David Strickland said in a statement. "To help stop the recent increase in deaths and injuries, we need everyone to play a role in pedestrian safety. Working with partners on the federal, state, local and individual level, we hope to turn this concerning trend around."
States have until Aug. 30 to apply for the grants, which can be used for education and enforcement. The agencies are also launching a new website, Everyone Is a Pedestrian, that includes pedestrian safety statistics, tips for families and resources for communities.
Related
Law Enforcement Ramps Up Click It or Ticket Campaign
Guidelines Aim to Decrease Distractions of Multimedia Systems
More Safety News