Detroit Electric Delays Production Plans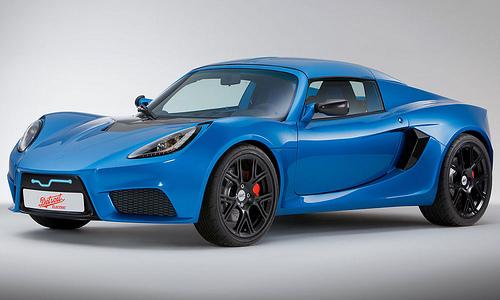 When Detroit Electric unveiled the Lotus Exige-based SP:01 electric roader, the automaker promised production would begin in August at an unspecified location in Wayne County, Mich. — home to now-bankrupt city of Detroit. The automaker said it would build and sell 999 of the cars at $135,000 apiece to fund a more affordable family sedan down the road. Sound a lot like nearly defunct Fisker Automotive's plan? Yeah; that's what we said.
Don't count on Detroit Electric to make good on its promise in the next five days. The Detroit News reports that the automaker has pushed back its plans to start production in the Detroit suburb of Plymouth, Mich. It cites ongoing negotiations "with other parties that have the potential to impact our business strategy and timing," North American President Don Graunstadt said in an email.
"Any comment would, by the nature of the situation, be pure speculation due to the variables involved," Graunstadt told the newspaper. Detroit Electric "remains 100 percent committed to the Detroit area, the state of Michigan and the residents therein," he added.
The automaker has not taken any government loans — both Fisker and Tesla have, though Tesla has
paid its back
. Instead, Detroit Electric has teamed with Chinese automaker Geely to source the company's midsize-car architecture through a joint venture, the Detroit News says.
Related
Detroit Electric SP:01: First Look
Detroit EV Maker to Build All-Electric Sports Car in August
More Green-Car News