Does a Car's Shape Impact Off-Road Capability?
Most off-road cars are boxy, but does a car's shape have anything to do with its all-terrain capability?
Mona, Wilson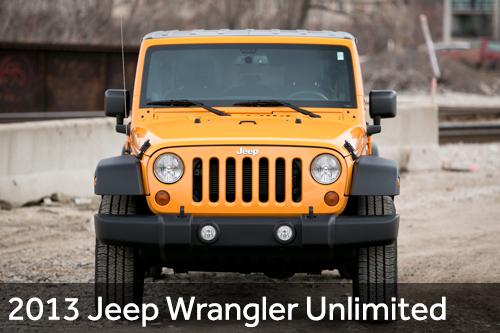 The rugged, square-jawed look of off-road vehicles has a long history and was inspired by the original military Jeep of World War II. Since then, Jeep has maintained some of the original look in all of its vehicles, and competitors have largely followed suit.
There is no reason that a four-wheel-drive off-road vehicle couldn't have a rounded, jelly-bean look and still be as capable as a Jeep, but the boulder-bashing crowd would probably reject such a vehicle for not being macho enough. No one wants to show up at an off-road event in a wimpy-looking vehicle. The result: SUVs in general and off-road models in particular have a boxy look and upright face that conjures images of being able to knock down walls to go wherever you want.
More than the styling, what counts in all-terrain capability are the four-wheel-drive system, the suspension, ground clearance, and approach and departure angles. The latter two are enhanced by shorter overhangs in front and back so the bumpers don't get hung up on steep inclines. The all-new 2014 Jeep Cherokee, for example, has a TrailHawk off-road trim level with a different front bumper to enhance the approach angle.
Off-road-capable vehicles also have to be maneuverable so they can steer around obstacles in tight spots. Because we live in a fashion-conscious world, the off-road crowd demands the right look as well as the right stuff in their 4x4s.
Have a car question you'd like us to answer? Send us an email at tips@cars.com.
Related
Research the 2014 Jeep Cherokee
2014 Jeep Cherokee: Trim Level Breakdown
Find the Right New SUV