Does the 2014 Acura MDX Use Premium Fuel?
"Does the 2014 Acura MDX use premium fuel?"
Anonymous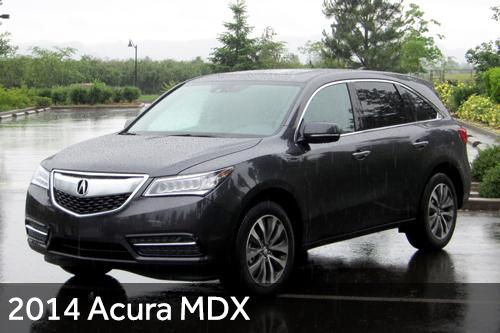 Acura says the redesigned 2014 MDX will require 91-octane premium gas, the same as other Acura models.
Regular gas (87 octane) can be used for short periods, but Acura warns: "The use of regular unleaded gasoline can cause metallic knocking noises in the engine and will result in decreased engine performance. The long-term use of regular-grade gasoline can lead to engine damage."
Among the changes for 2014 are a new 3.5-liter V-6 engine, a 275-pound weight loss, a front-wheel-drive version and higher fuel-economy ratings. The all-wheel-drive model has EPA estimates of 18/27 mpg city/highway, compared with 16/21 mpg for the 2013 MDX with a 3.7-liter V-6.
Have a car question you'd like us to answer? Send us an email at tips@cars.com.
Related
Research the 2014 Acura MDX
2014 Acura MDX Review
Acura MDX News