What Hyundai-Kia's Latest Strike Means to Car Shoppers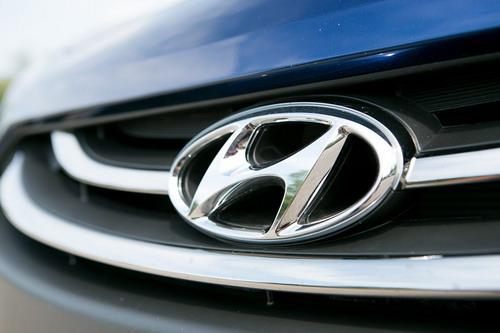 Hyundai-Kia's troubled home-turf labor relations continue. The latest chapter has Korean labor unions voting to strike over wage and benefit disputes with the South Korean automaker. The result could mean a production stoppage in its home country.
Hyundai-Kia, which together rank fifth in global sales, is the sixth on the U.S. sales pole, with year-to-date sales down 0.3%. Still, the automaker builds popular cars like the Hyundai Elantra and Sonata, as well as the Kia Optima and Soul. All four rank in the top 35 best-sellers so far this year — and although the automaker operates two assembly plants in the U.S., all Soul and a significant chunk of Optima, Elantra and Sonata vehicles hail from South Korea. A production stoppage could hamstring dealer supply in a matter of weeks.
How many Hyundai-Kia models sold here come from South Korea? An exact figure remains elusive. Automotive News says the automaker imported 36.2% of its 2013 sales through July, but the newspaper counts the Alabama-built Elantra and Sonata, as well as the Georgia-built Optima, as U.S.-built cars in their entirety. The reality is Hyundai still imports the Elantra coupe and
GT hatchback
from South Korea, as it does a significant chunk of Elantra sedans. The automaker also imports certain versions of the Sonata, Optima and
Santa Fe
.
Hyundai spokesman Jim Trainor declined to provide an import figure for the automaker. Company representatives in Korea did not respond to our request for comment, and neither did a U.S. Kia spokesman. But it's likely more than four in 10 Hyundai-Kia models come from South Korea, says Joe Langley, a principal analyst at consulting firm IHS.
If you're shopping for a Hyundai or Kia, keep an eye on the Hyundai Accent, Azera, Elantra GT and Coupe, Equus, Genesis and Genesis Coupe, Veloster and Tucson. Kia, meanwhile, imports every Cadenza, Forte, Rio, Sedona, Soul and Sportage. Depending how long the strike lasts, dealer supply could dry up soon.
The automaker seems ill-equipped to handle the stoppage. Automotive News reports that on Aug. 1, Hyundai had just 39 days of U.S. supply. Kia, meanwhile, has 44 days' supply. Both brands fall below the industry's 56-day average on Aug. 1.
"There's just no inventory of these vehicles, and to have a strike at this time, Hyundai globally is just really short on capacity," Langley said. "Even though [they] have two plants here in America, those plants are tapped out. There's nothing more they can do; they can't offset a strike."
Which models are at particular risk? It's hard to say, as neither Hyundai-Kia nor Automotive News publishes inventory figures on a model-by-model basis. So we looked at Cars.com new-car supply, compared it to July sales and indexed the inventory on a sliding scale. Not every Hyundai or Kia dealership in the U.S. lists its cars on Cars.com, but this gives a general idea of which cars may see the toughest availability should the strike wear on.
The Accent and Soul, both from South Korea, face the most pressing supply concerns. The Korea-built Azera, Equus and Veloster, meanwhile, should have enough dealer supply to weather a production shortage.
With the fall incentive season right around the corner, Hyundai and Kia have plenty of 2013 deals — and as inventory dries up, those deals may disappear. The Accent, Rio, Soul and Veloster are up to $500 off apiece. The Genesis sedan and Optima have $1,000 on the hood, while the certain Sonata trims have discounts as high as $2,000. Even the redesigned Azera combines $750 plus discount financing, while the redesigned Kia Forte, updated Sorento and new Cadenza have up to $1,000 off — unusual for redesigned 2014s.
Still, IHS' Langley expects those incentives to stick around for the time being. But he cautioned that shoppers may still pay more.
"I don't think they'll just turn off what their incentive spend is, [but] they might ratchet it down a little," he said. "But I think when you walk into the dealer [and try to negotiate], he knows that he can forego that sale when somebody else is going to come in a buy at the price that he's dictating."
Hyundai-Kia is no stranger to labor strikes. When South Korea employees struck in July 2012 over stalled wage negotiations, Korean exports plunged 23%, and U.S. inventory for the automaker fell below 30 days; the strike lasted until September, becoming the costliest strike in Hyundai-Kia history — and that's out of nearly two dozen strikes since 1987. Less than a year later, in March 2013, the automaker's South Korea workers went on partial strike until May. Hyundai-Kia has scaled back its reliance on South Korean production, which accounted for 93% of the automaker's worldwide auto production in 2000. By 2011, Bloomberg News notes, that figure had fallen to 46%.
Union leaders will meet on Aug. 19 to decide whether to stage a partial or full strike, which could take effect as soon as Aug. 20.
Related
Hyundai, Kia to Pay 900,000 Owners for Bad MPG Estimates
Searching for Starbucks? Hyundai Says You Are
More Automotive News