Luxury Cars See Biggest Used-Car Price Swing in August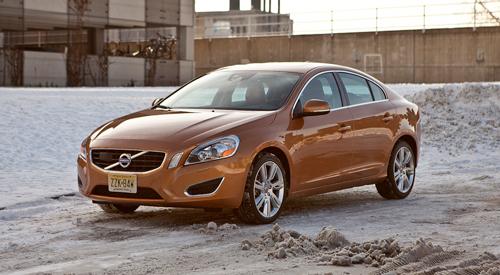 The average price of late-model used cars increased just $15 in August to $22,193, a gain of less than a tenth of a percent compared to July. As usual, a number of models experienced significantly larger price increases and decreases, with luxury vehicles at the top of these lists.
The Volvo S60 sedan saw the biggest August price drop as its price slipped 3% to $28,214. Three more luxury models — the Mercedes-Benz S-Class, Land Rover Range Rover and BMW Z4 — were next with price declines of 2%.
Luxury models also saw some of the largest price increases of the month. The Infiniti QX56 and BMW 528i led the way with prices edging up 2%. They were followed by the Audi Q5 and Lexus GX 460, both of which recorded 1% price gains.
The charts detail the top 10 used cars from the 2010 to 2012 model years with the biggest price drops — as well as the 10 with the biggest gains. To be eligible for the lists, a model had to have 500 cars in Cars.com's national inventory.
Source: Cars.com used-car listings, 2010 to 2012 model years
Editor's note: The chart in this post was updated on Aug. 23.
Related
Luxury-Car Buying Guide
Used Cars for Sale
Read More Automotive News