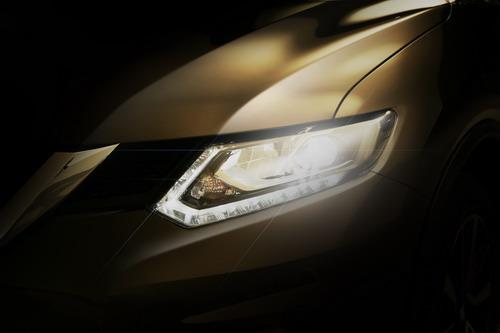 Nissan teased the 2014 Rogue today with an image of the redesigned SUV's headlight. The photo, which suggests the lights have LED brackets and sit adjacent to a partitioned grille, could signal a departure from the current Rogue's rounded features.
The Rogue arrived in September 2007, and despite its age, sales are up 13% through July. In fact, the Rogue is Nissan's No. 2 seller behind only the Altima. It handily outsells newer rivals like the Subraru Foester and Mazda CX-5; sales are more than double the Hyundai Tucson and Kia Sportage combined. But incentives were at least partially responsible for the popularity. This past spring, you could get a 2013 Rogue for as much as $2,500 off.
No doubt the redesigned Rogue will need fewer deals to move off dealer lots. Stay tuned for more. Nissan will unveil the SUV on Sept. 10.
Related
Research the 2013 Nissan Rogue
Cars.com's $29,000 SUV Shootout
More Nissan News