Where Do Drivers Most Often Run Red Lights?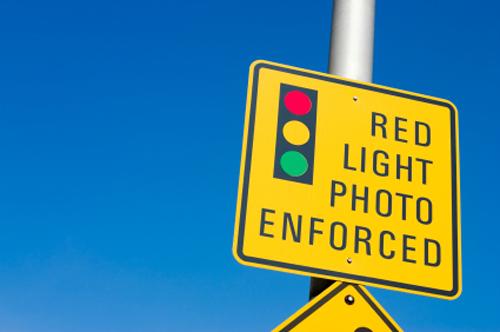 Speed is a major contributing factor
in car-crash fatalities, and so is red-light running — some states have more scofflaws than others. In an effort to curb this dangerous behavior, the National Coalition for Safer Roads and the Federal Highway Administration are sponsoring National Stop on Red Week (Aug. 4-10, 2013), an annual multistate program dedicated to safety education and advocacy.
The Insurance Institute for Highway Safety reports that red-light running is the leading cause of urban collisions, and the National Highway Traffic Safety Administration estimates that more than 8,700 people were killed in intersection or intersection-related crashes in 2009. More than two-thirds of these fatalities are pedestrians, bicyclists and other drivers who never saw the red-light runner coming.
According to an IIHS study, red-light running rates decrease significantly at intersections with cameras, but clearly there's more work to be done. During National Stop on Red Week last year, more than 26,000 people in 15 states got red-light camera violations. The states with the most offenders are:
1. Florida (8,374 violations)
2. New York (5,538 violations)
3. Missouri (3,273 violations)
4. Maryland (1,431 violations)
5. Washington (1,354 violations)
Related
Cops Across the Country Put the Brakes on Speeding
Dangerous Trend: Running Red Lights
More Safety News