Should I Buy a Nissan Maxima or Wait for the Redesign?
"Should I buy a Nissan Maxima or wait for the redesign?"
Sean P., Calabasas, Calif.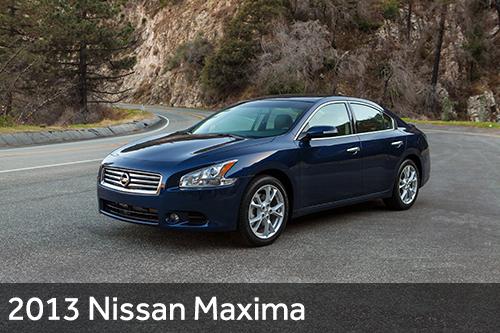 Your question would be much easier to answer if only we knew when the next-generation Maxima were due, what it would look like and what features and technology it would have.
Unfortunately, Nissan has kept a tight lid on the next Maxima. The current Maxima was redesigned for 2009, so under Nissan's usual five-year product cycle the next-gen version should have been due in 2014, but the 2014 is a carryover with few changes. Nissan, however, has stayed mum on that while managing to keep prototypes away from the prying eyes of spy photographers.
Last year Nissan's chief designer, Shiro Nakamura, was quoted by trade paper Automotive News as saying the next Maxima would have "a very aggressive" design to make a strong statement in a competitive market segment, but that's about the only hint that has been dropped.
Because automakers face increasingly tough fuel-economy requirements, you should also expect the next Maxima to have significant gas-mileage gains.
Waiting for the next Maxima has risks. First, you may not like the way it looks or be thrilled with other new features. Conversely, if you are thrilled by it, chances are that thousands of others will be, too, and they will be ready to pay top dollar to be the first on their block to own one. That means discounts will be hard to come by, initially. Finally, the first year of a new or redesigned model is typically when owners experience the most quality issues.
At least with the current Maxima you know what you will be getting.
Related

2014 Nissan Maxima Research
More Nissan Maxima News

Cars.com Family Reviews the 2013 Nissan Maxima