Mercedes-Benz Drops 2014 S-Class' Price, Ups Features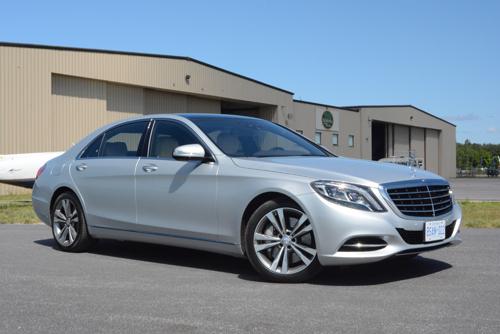 Value isn't the first word that comes to mind when discussing a $90,000 luxury sedan, but Mercedes-Benz upped the feature content and lowered the price of its redesigned 2014 S-Class. The $93,825 S550 (all prices include destination charges) is $2,080 less expensive than the 2013 version, and the new one includes standards like a backup camera, panoramic sunroof, interior and exterior LED lighting and keyless start.
Adding all-wheel drive to the S550 ups the price to $96,825 for the S550 4Matic, representing an equal drop of $2,080 from 2013's all-wheel drive S550. The bad-boy, high-performance S63 with a 577-horsepower, twin-turbocharged V-8 and all-wheel drive is $140,425 and now dons the S63 4Matic name. While pricing isn't much different between the 2013 and 2014 S63, 2014s feature all-wheel drive over the rear-wheel-drive-only setup for 2013.
Along with adding more technology and interior opulence, Mercedes-Benz also amped-up its safety system offerings this year. A $2,800 Driver Assistance Package adds adaptive cruise control, automatic precollision braking, rear-facing radar that detects collisions, cross-traffic alert, blind spot warning and lane keeping assist.
The above three S-Class trims represent only a small portion of the traditional S-Class lineup. Missing variations for 2014 include the S400 hybrid, S350 diesel, V-12-powered S600 and $212,000 621-hp S65 AMG. Mercedes says more powertrain and body style variants of the S-Class will make their debut in calendar-year 2014.
Expect to see the 2014 S550 on sale in October with the S550 4Matic and S63 4Matic to follow in November. Be sure to read our first drive of the S550 here.
Related
2014 Mercedes-Benz S-Class: First Drive
2014 Mercedes-Benz S-Class: First Look
Research the 2013 Mercedes-Benz S-Class