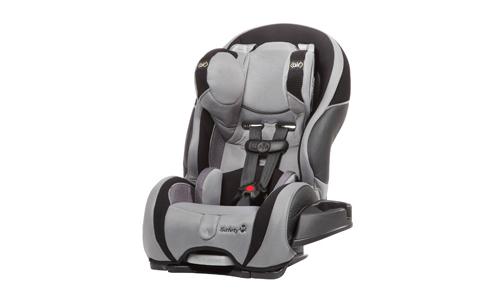 Models Affected: Approximately 89,527 units of the Safety 1st Complete Air LX, Safety 1st Complete Air SE, Cosco Alpha Omega Elite and the Eddie Bauer Deluxe 3 in 1 convertible. Only models manufactured from July 20, 2010, through May 18, 2011, are affected. Look for your child-safety seat's build date on a sticker or etched into the side or bottom of the seat.
The Problem: "The rear-facing belt path installation arrows are incorrect and could be potentially construed as pointing toward the forward-facing vehicle belt path location. Therefore, the affected seats fail to conform to the labeling requirements of Federal Motor Vehicle Safety Standard No. 213, 'Child Restraint Systems,' "the National Highway Traffic Safety Administration said in a statement.
The Fix: Car-seat manufacturer Dorel Juvenile Group will notify registered owners and provide free label kits and instructions.
What Owners Should Do: If your car seat is not registered, register it here. Owners may call DJG at 877-675-2355, or go to http://www.djgusa.com/USA/eng/. Owners can also call the National Highway Traffic Safety Administration at 888-327-4236 for more information.