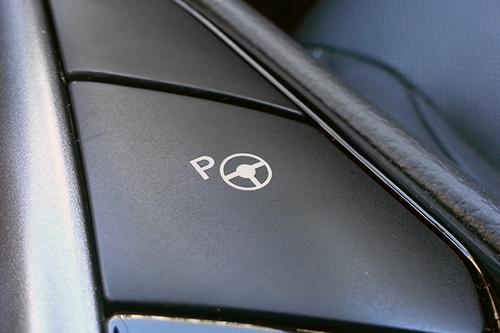 Steering wheels provide this series with great content because they're often overcrowded with buttons. The 2013 Ford Fusion's crowded steering wheel seems to have run out of space and relocated one confusing button to the center console. The button in question displays a steering wheel and the letter "P."
Don't worry, we believe the P steering wheel button is sanitary, plus the Fusion doesn't have a clean diesel engine with urea injection. Another more logical and non-bathroom-related guess is a variable power-steering assist system, which on other cars varies the wheel's power-steering assist for comfort or performance; on a button, it's often represented by a steering wheel.
That's not it either. Instead, the Fusion's P steering wheel button activates the Active Park Assist automatic parking system. Active Park Assist parallel parks the Fusion using ultrasonic sensors that identify a suitable parking space and then steer the Fusion to the space without intervention from human hands. You still have to accelerate and brake while the system does the more difficult job of automatically steering into a space without ripping off the car's bumpers.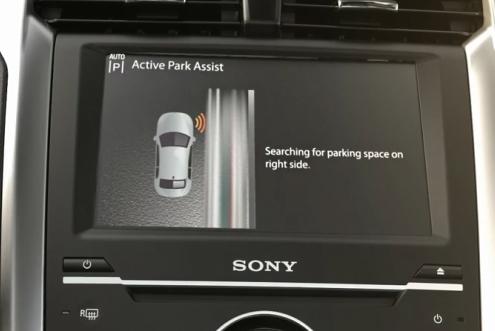 Active Park Assist works extraordinarily well. The sensors pick an appropriately sized space and navigate the Fusion with precision while giving you plenty of notice if the car steers too close to an insurance claim. Competency and speed in using the system comes with frequency. It's an expensive option, however, at $895.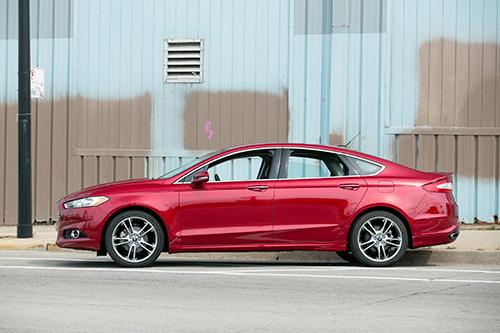 Related
Auto-Parking System Challenge
More Buttons Demystified on Cars.com
Ford Fusion News