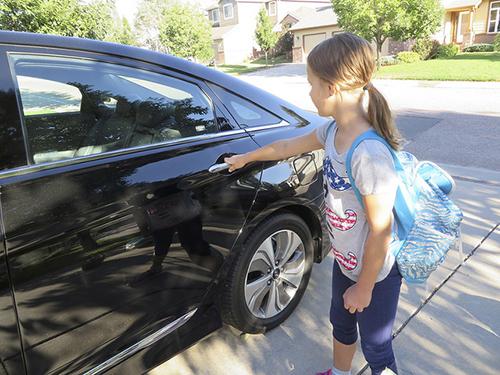 The 2013 Hyundai Sonata Hybrid Limited sedan looks good, has lots of features and gets a combined 37 mpg for $32,490 (including destination). But how far will those features, beauty and efficiency go in winning over my family? For the most part, they go pretty far, but the smaller trunk might be a problem for shoppers with families.
With its 2.4-liter four-cylinder engine that's paired with a 35-kilowatt motor, the Sonata Hybrid accelerated quickly. The 2013 hybrid has 7 fewer horsepower than the 2012 model year, but I didn't miss them. The Sonata Hybrid drove smoothly over city streets and on the highway, but the brakes were a problem. They were grabby and I struggled to get used to them. I felt like I was constantly slamming on the brakes no matter how I finessed the pedal.
When it comes to hybrids, it's all about the fuel-economy numbers. The Sonata Hybrid gets an EPA-estimated 36/40/37 mpg city/highway/combined. But I didn't get anything near those numbers during my weeklong test drive: I averaged 26 mpg and drove a lot of uncongested highway and city streets.
In this midsize sedan, my family of four had great legroom. There was plenty of room for my kids, ages 8 and 11, and a friend — all of them out of child-safety seats — in the backseat. Air vents for the rear passengers kept them comfortable. An optional panoramic moonroof ($1,000) kept the backseat from feeling claustrophobic.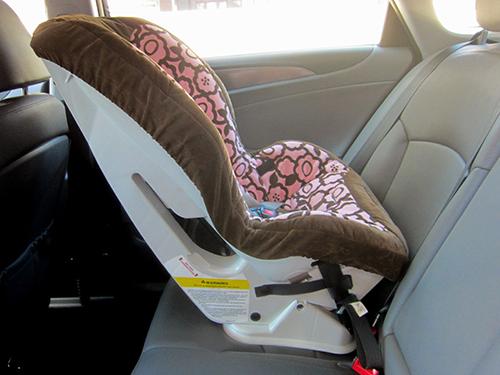 The roomy backseat also worked well for child-safety seats. The two sets of lower Latch anchors connectors were easy to find, though you have to fight past the stiff seat cushions to get at them. Installing those car seats will take some patience. All child-safety seats fit well in the Sonata Hybrid, but because of floppy seat belt buckles, kids in booster seats might find it difficult to buckle up independently.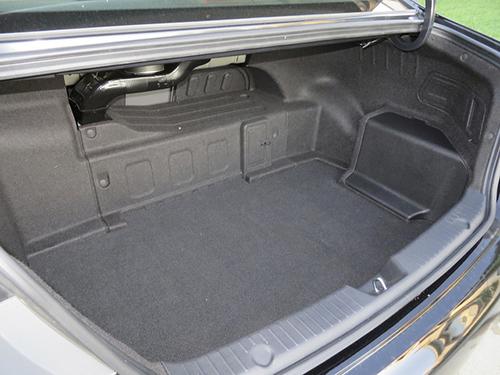 For 2013, the Sonata Hybrid's trunk volume grew from 10.7 cubic feet to 12.1. This increase is because the battery pack now takes up less space in the trunk. The Sonata Hybrid can easily handle a grocery run and a separate trip to the warehouse store, though I need to add that my trips no longer include cases of diapers and wipes. The one thing that didn't fit was my son's humongous hockey bag. The gas-powered Sonata has a 16.4-cubic-foot trunk.
The Sonata Hybrid is loaded with standard features such as heated leather seats, including the rear seats. However, the interior materials feel a bit cheap. The seats are harder than I'd like. Anything that opens and closes does so with a hollow, plastic sound. Even though they look pretty, the buttons are a bit wobbly to the touch. I'd love to see more quality in the Sonata Hybrid's fit and finish, yet doing so would probably increase its price.
Related
Research the 2013 Hyundai Sonata Hybrid
2013 Hyundai Sonata Hybrid: First Drive
More Family News