Most significant changes: New engines with gasoline direct injection; standard six-speed automatic transmission; automatically adjusting shock absorbers; AWD available on base GLS model
Price change: $550-$600 higher on SE and Limited
On sale: Early October
Which you should buy, 2013 or 2014? 2014. New engines, more standard features and prices are up roughly $550 to $600.
Hyundai's compact crossover SUV has two new engines for 2014 and a revised batch of trim levels to keep shoppers on their toes.
A base 2.0-liter four-cylinder generates 164 horsepower and is standard on the GLS, which is now the base trim level in the Tucson lineup. There is no GL model for 2014.
All models have a standard six-speed automatic transmission; last year's five-speed manual, which was only available on the GL, is no longer offered.
The SE is a new trim level and slots between the GLS and the top-shelf Limited. It is equipped similarly to last year's GLS. Confused yet?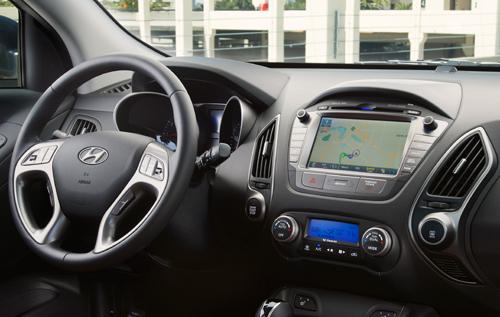 A 182-hp, 2.4-liter four-cylinder is standard on the SE and Limited. Both the 2.4- and 2.0-liter engines have gasoline direct injection, a feature that generally means better performance and better fuel economy. With these GDI engines, however, fuel economy is down slightly on most versions.
Last year, the GLS came with a 2.4-liter engine. This year it has the new 2.0-liter, and the price is $1,495 lower to reflect that change. Prices on other models are up $550 to $600. All three trim levels are available with front- or all-wheel drive (last year's GL was front drive only).
Bluetooth cellphone connectivity is standard on all models, and the navigation system available on the Limited gets a 7-inch touch-screen and HD Radio technology. A 4.3-inch touch-screen and backup camera are standard on the SE and Limited. Exterior changes for 2014 include new projector-type headlights with LED accents and LED taillights.
The Tucson was last redesigned for the 2010 model year, so this year's changes indicate the present model will likely be around through 2015.
Sales are down this year, in part because the Tucson has been overshadowed by recently redesigned compact crossovers, such as the Honda CR-V, Subaru Forester, Toyota RAV4 and Ford Escape along with newcomers like Mazda's CX-5. There isn't a glut of 2013 Tucsons collecting dust on dealer lots, though, and Hyundai hasn't poured on the incentives, so it pays to shop more than one location for the best deal.
2014s are arriving at dealerships now, so you have time to do some research.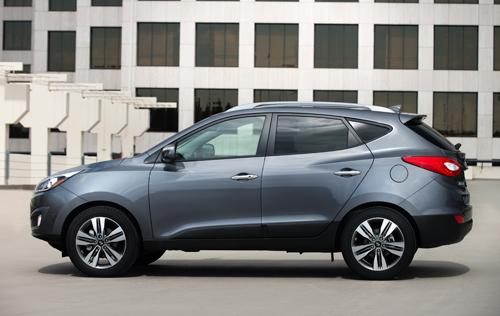 Related
2014 Honda CR-V: What's Changed
Cars.com's SUV Buying Guide
More Car Buying News