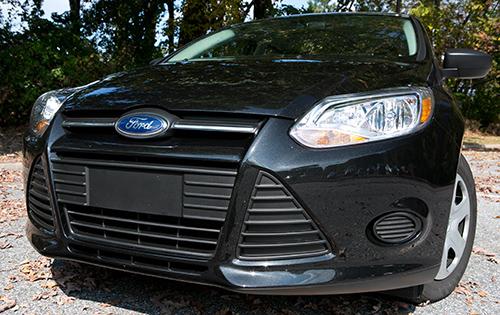 For the first half of 2013, Ford is on track to hang onto its title as global-sales leader, and it has China to thank for the early lead. According to a Ford analysis of vehicle-registration data from automotive-industry information provider R.L. Polk, the Ford Focus was the best-selling nameplate in the world for the first half of the year, putting it in a good position to snag the title for a second consecutive year. Meanwhile, the Fiesta ranks as the fourth-best-selling vehicle overall, potentially giving Ford additional bragging rights of having the most-popular subcompact in the world, as well as the only automaker with two vehicles in the global top five.
According to Polk, Focus sales surged by 20 percent in the first half of the year compared with the same period in 2012, with 589,709 registrations. The spike is largely attributable to increased demand from China and other Asian nations such as Indonesia, the Philippines, Vietnam and Thailand, Ford stated. "Focus in China is up 137 percent from 2012, to a total of 202,380 vehicles, making China the single biggest global market for the car with one-third of Focus sales," the automaker said in a statement.
The Ford Fiesta joins the Focus on the top-five global best-sellers roster for the first six months of 2013, boasting 356,434 registrations. Combined Fiesta and Focus registrations number 946,143, an 8 percent increase this year.
No word yet on what Toyota has to say about these latest global-sales figures. In April, when the final numbers were reported for 2012, the Japanese automaker protested, saying its Corolla actually outsold the Focus by several hundred thousand units and that the way Polk crunched the numbers had falsely resulted in Ford's overall dominance when it was, in fact, Toyota. A response from Polk at the time suggested that Toyota was factoring in rebadged vehicles, nameplate derivatives or "other vehicle nameplate versions."
Related

Toyota, Ford Duke It Out in Sales Number War

America's 11th Best-Seller Was World's No. 1

More Best-Sellers News on Cars.com